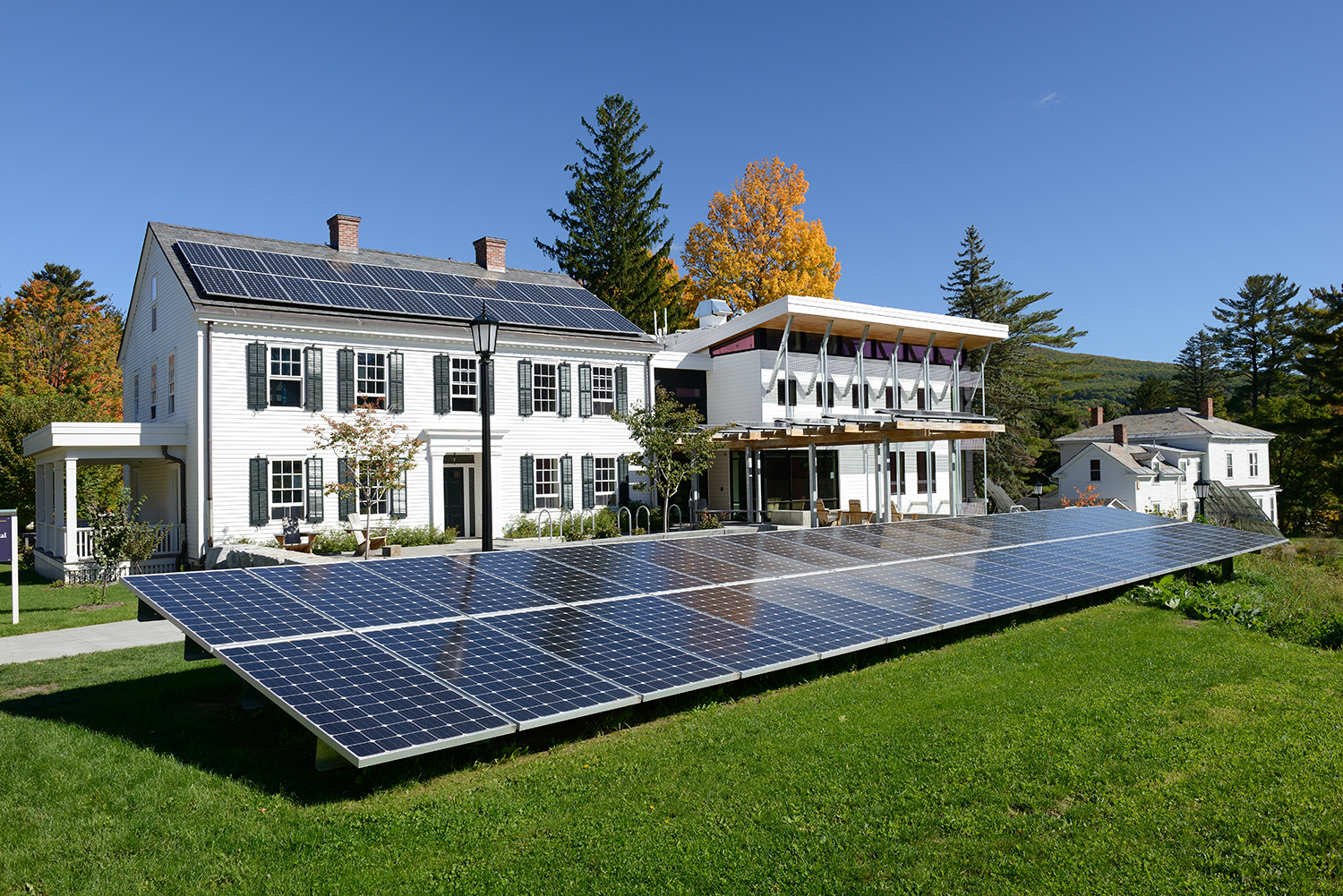 For decades, college students and college campuses in general have led sustainability efforts. Of course, when we talk about sustainability the first thing that comes to mind is recycling bins on campus. While that's part of it, here are 3 ways to incorporate sustainability into campus buildings.
1. Reuse Old Materials
It's common for colleges and universities to renovate existing buildings. We've talked about that numerous times and been involved in many campus renovation projects. Whether you're working on a new building, renovating an old one, or just doing some small updates, reusing materials is a great way to demonstrate your commitment to sustainability. And often, economical! When a gym floor needs replaced for instance, the wood can be saved and reused as wall covering in a dorm lobby. Bricks from a demolished building can be reused in a new build, or used as pavers in landscaping.
2. When Rebuilding, Build Green
If you are working on a major renovation or new building, look to incorporate sustainable systems—that can also save on future expenses! Gray water systems that reclaim water from athletic laundry facilities, dishwashers, sinks & showers help save money by re-using that water for landscape irrigation or toilet operation. Passive lighting systems that take advantage of atrium glass, glass walls and reflectors cut back on electricity and provide more natural light in campus spaces. Both areas that pay for themselves almost immediately as they reduce water and energy use. Green materials like tile made from recycled glass and reclaimed wood add both charm and style to renovated spaces. [caption id="attachment_3917" align="alignnone" width="1024"]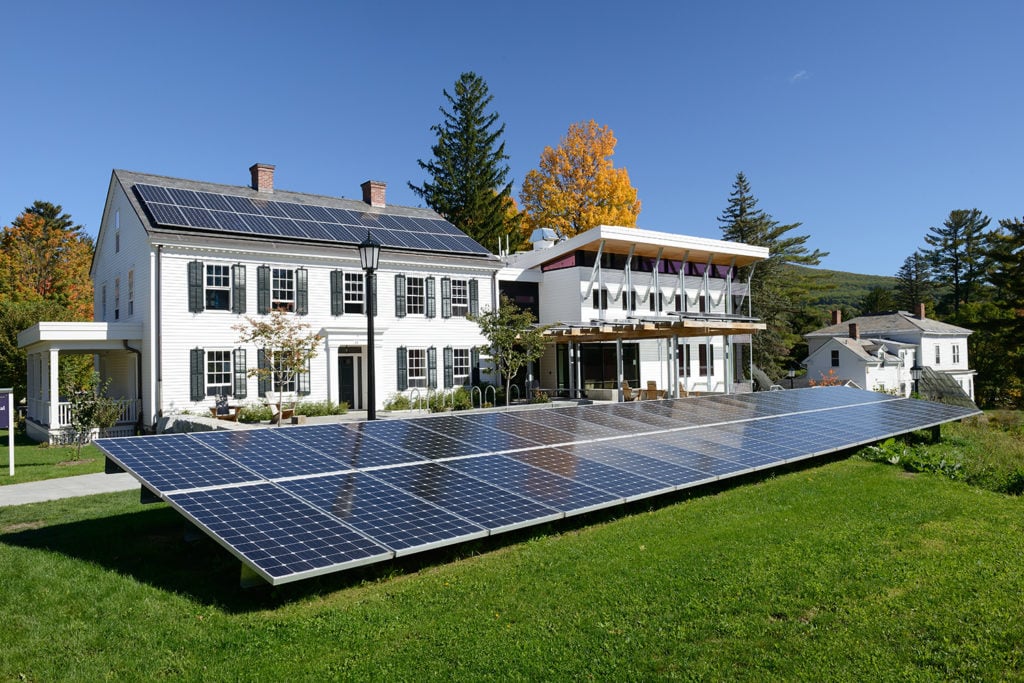 Solar Panels at Williams College[/caption]
3. Update Existing Spaces & Fixtures for Easier Conservation
While recycling programs are fantastic, other small changes can make it easier to reduce waste on campus. Incorporating water bottle filling stations into campus buildings can be done via a retrofit of existing drinking fountains. A simple convenience that helps keep students and faculty hydrated and reduces the use of disposable bottles! Another innovative way to reduce waste is to incorporate "donation zones" in buildings near dumpsters. Students moving in and out often toss out old furniture, clothes, etc. that could easily be donated. Setting up a zone for donations prevents these items from clogging dumpsters. Arrangements can be made with most charities to pick up donations from your campus. Not only will you reduce waste, but the donations can also benefit those in need!
Small Steps Pay Big Dividends
While many of our suggestions will pay of themselves or reduce operational costs over the long term, they also pay off in the form of positive press. Additionally, sustainability programs are an increasingly important factor for prospective students when choosing a college. All things being equal, how your campus approaches sustainability may help you compete in attracting students.