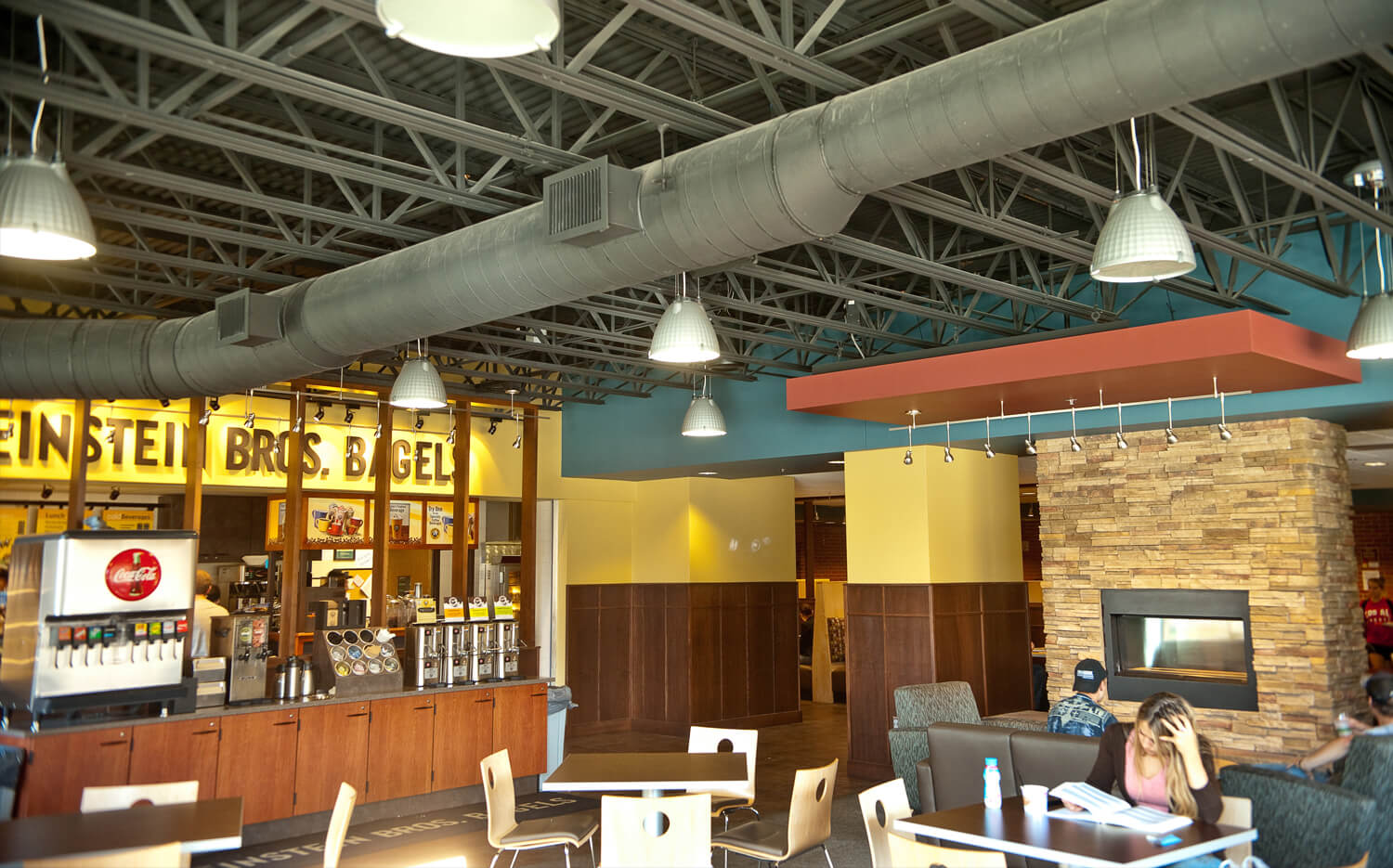 What makes one food venue popular, while another struggles to attract students?
2015 marked the first year consumers spent more dining out than buying groceries. Certainly college students are part of that trend, whether as part of a family or while in school.
Let's examine five tips to attract students to your food venue.
1. Great Food, Great Service, and Variety of Choice.
Just like consumers, students want great food with a variety of choices. Cuisines that include Mexican, BBQ, sushi, vegetarian, burgers, gluten-free, and the list goes on. The concept of "service" at the cafeteria food line is not top of mind. The image of a cafeteria worker is not the cheery waiter or waitress you might encounter at a restaurant. Think of line chefs and fresh ingredients just like the trends we are seeing in restaurants.

2. Location, Location, Location.
A great venue tucked away on the third floor will have a hard time making it – just like a restaurant no one travels by. Instead, locate on the main level of a building at a crossroads or main thoroughfare for students. Provide views to the outside and views to public spaces within the building. Better yet, provide very few walls and open the entire food venue to interior spaces.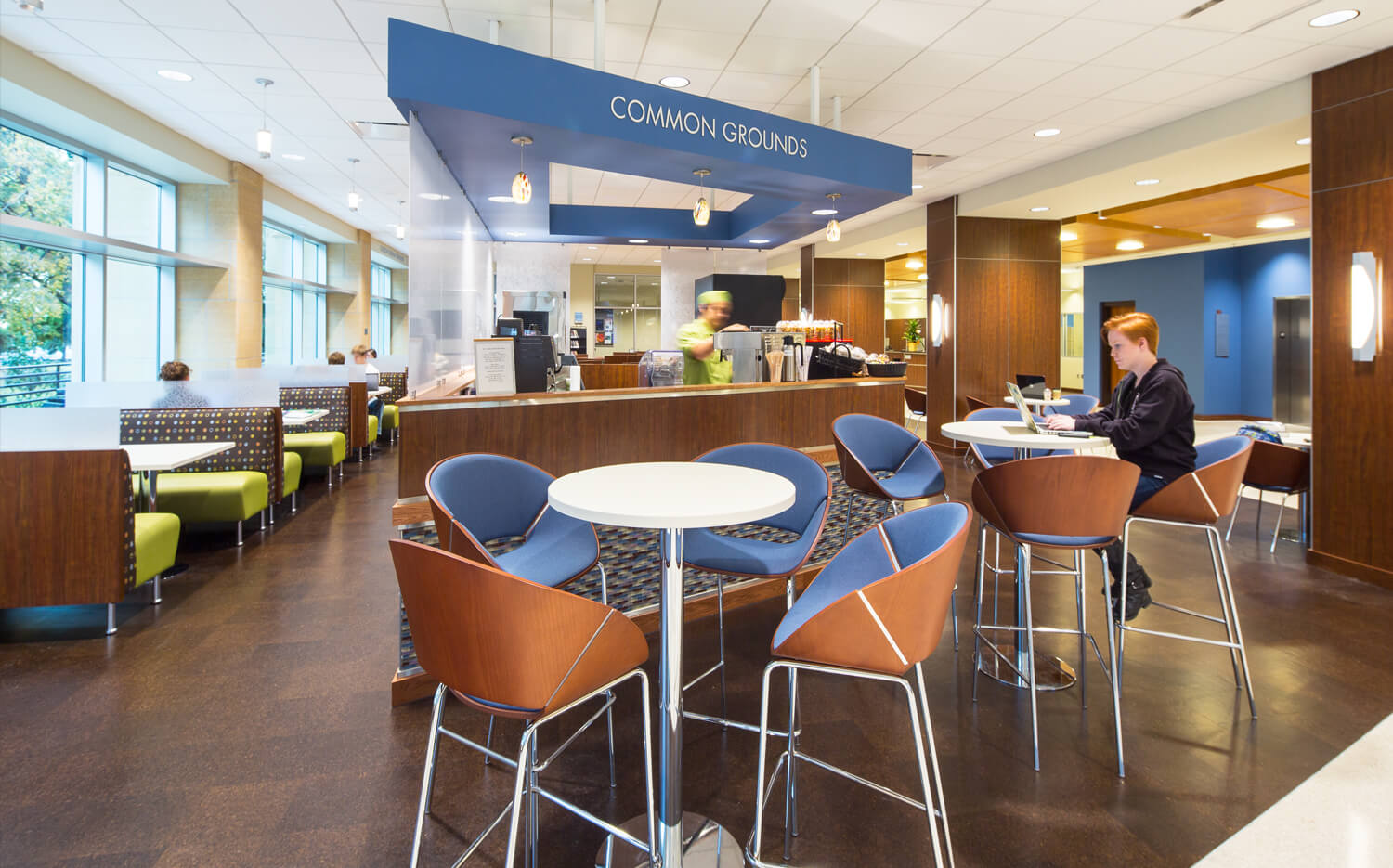 3. Dynamic, Youthful Space.
Just look around when you are in a restaurant. Concrete floors, no ceiling, exposed ductwork and conduit. It's not the outdated feel of wood paneling and dim lighting. Accent walls made of recycled wood shutters or an old VW bus turned into a drink station (this actually exists at the new HyVee Cafe in downtown Des Moines). How can a unique item make for a memorable experience?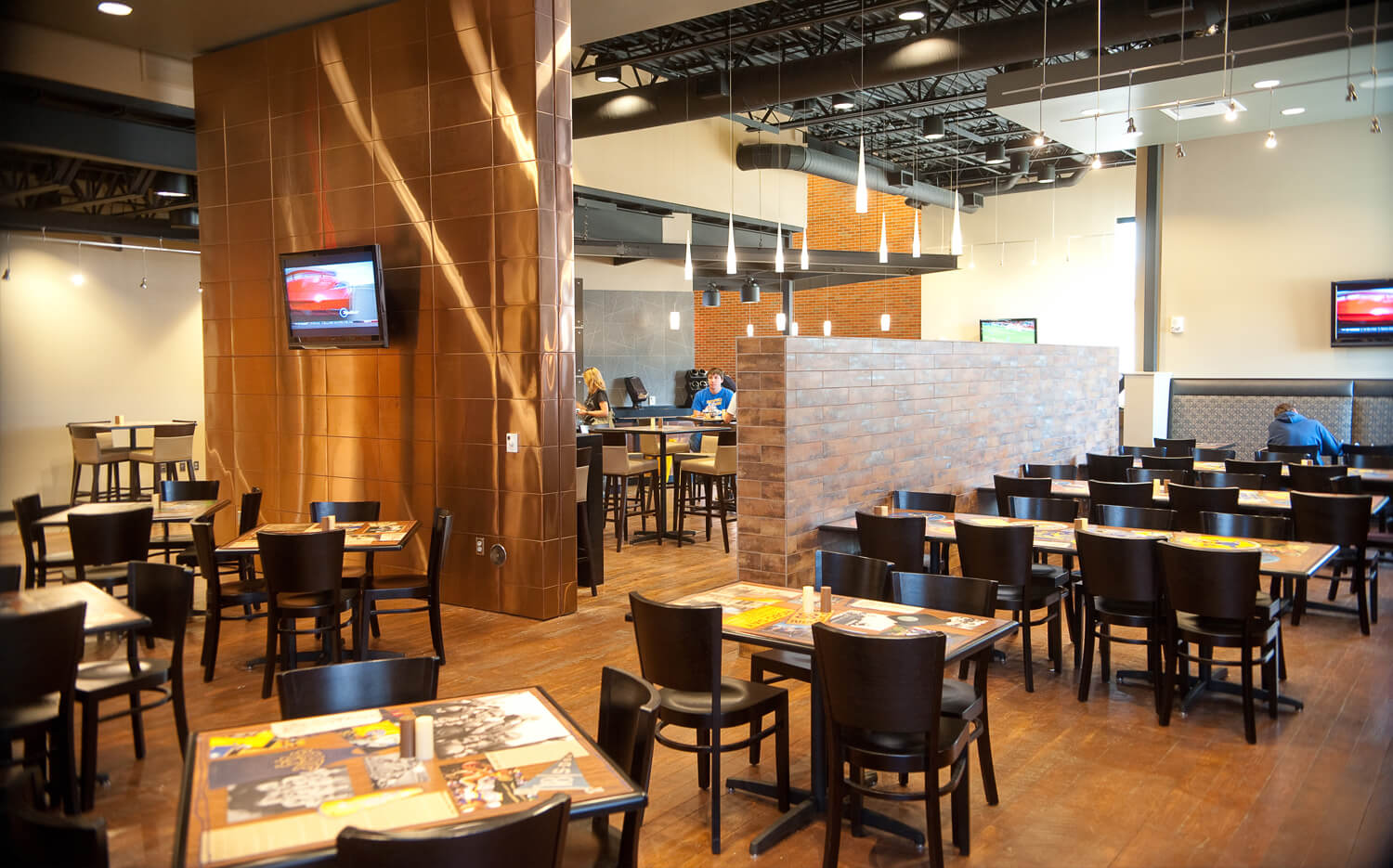 4. Variety of Seating Choices.
Students have many agendas when they dine. The seating choices should accommodate a student's needs. Provide high-top tables for the students meeting friends. A "community" table works well for students wanting to engage with people they do not know. This table is large and long with chairs lining both sides. Out of the way booths let a student camp out and stay awhile.
5. Connectivity and Power.
In today's world, no space can be a success without connectivity and power. Outlets and charging stations at booths and along walls are a must. NO CONNECTIVITY = NO STUDENTS!