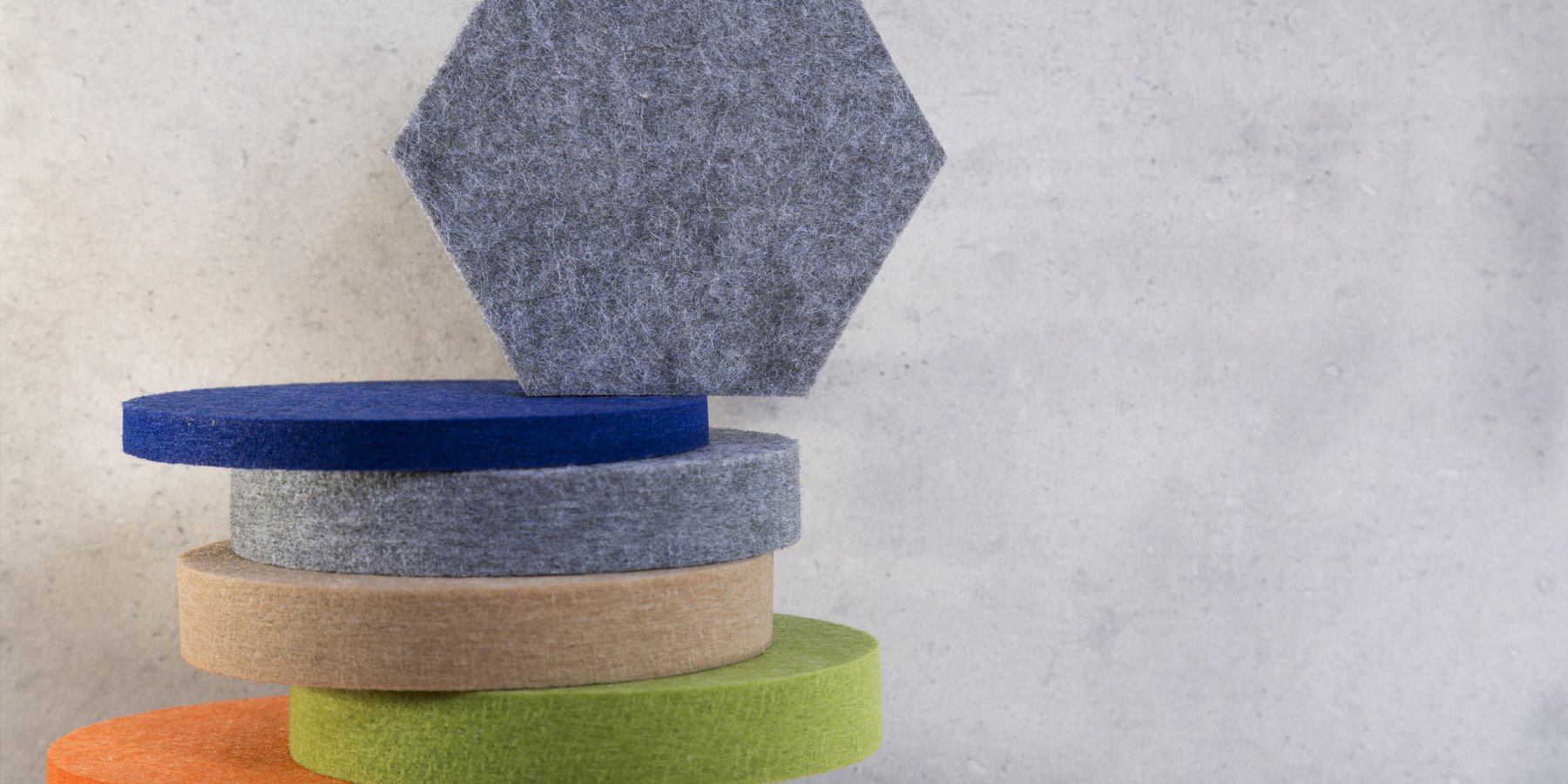 Communication is a predominant component of classroom learning. The ability to recognize spoken word is, unsurprisingly, critical for the cognitive process. But what does that have to do with the design of your school? Studies consistently reveal that student retention and performance rank higher in an academic setting that minimizes background noise and reverberation. Programs such as LEED for Schools and Collaborative for High Performance Schools (CHPS) acknowledge classroom acoustics as a design requirement. While most schools place a strong emphasis on teacher to student communication, acoustical considerations are often overlooked. Today's educational trends towards collaboration and multi-functional spaces require sound acoustical designs.
Design Considerations for Ideal Acoustics
The importance of embracing different learning styles is now widely accepted. However, designers must recognize that the room is full of learners with a range of abilities and learning styles, as well as teachers with different vocal delivery styles. Everyone's brain works differently to isolate sound they want to hear and block out unwanted background noise, and children, particularly in the younger grades, are still developing this ability. This makes acoustics a stronger consideration during early childhood years, though minimizing noise at all grade levels is important to prevent students from losing focus and to maximize their ability to retain the lesson. A careful analysis of the site and building programming are the first steps in designing high quality acoustic environments. Programming should place louder, larger volume spaces like gymnasiums and cafeterias away from academic areas. Buffers such as IT closets and storage areas help mitigate noise and mask sound between more vociferous public spaces and quieter classrooms. The stacking of like spaces in a multi-level school can also reduce the transmission of structure born noises. To assist with the audibility of speech in the classroom, affordable technology is available that amplifies the teacher's voice. Studies have shown the benefits of classroom amplification technology for both hearing-impaired and general population students when the teacher can use a normal, conversational tone that is amplified throughout the classroom. Employing sound amplification eliminates the struggle to hear and instead allows the brain to focus on processing and understanding the lesson.
Mitigating Reverberation Through Smart Design
Your acoustics must be approached not only from a programming standpoint, but also with a heavy consideration of materials and building assemblies. While that might sound complicated, it doesn't have to be. For example, smooth surfaces increase reverberation, impacting the ability of students to properly hear the teacher. Hard surfaces, like those typically found in a classroom, are especially reverberant in a classroom setting. Surfaces that minimize reverberation include your ceiling, walls, and floors. In the classroom, the opportunity for acoustical treatment relies mainly on the ceiling and floor, as the wall space tends to be reserved for educational visual aids. School walls are also frequently constructed with concrete blocks for durability, which presents challenging sound reflectance. Sound-absorbing wall panels can help combat the noise. While fabric wall panels have an excellent ability to absorb sounds, a classroom teacher hanging visuals over the panels will defeat the acoustical properties of the panels. Instead, utilizing these panels above door height allows the benefit of a sound barrier while offering teachers flexibility for displaying learning materials on the walls. Absorbent materials and soft surfaces are better at addressing reverberation. In addition to wall panels, there are many products available to help meet acoustical demands, including softer vinyl flooring products that also offer ease of maintenance as well as sustainability. Classroom furniture pieces designed with acoustic high backs can be configured to create conversational nooks inside more open spaces.
A More Sound Future for K12
21st-century learning models seek to embrace multi functionality. At its best, this sort of approach increases learning and celebrates collaboration. With efficient acoustical design to mitigate noise, these flexible spaces can prioritize student comprehension and set today's students on a path toward success.