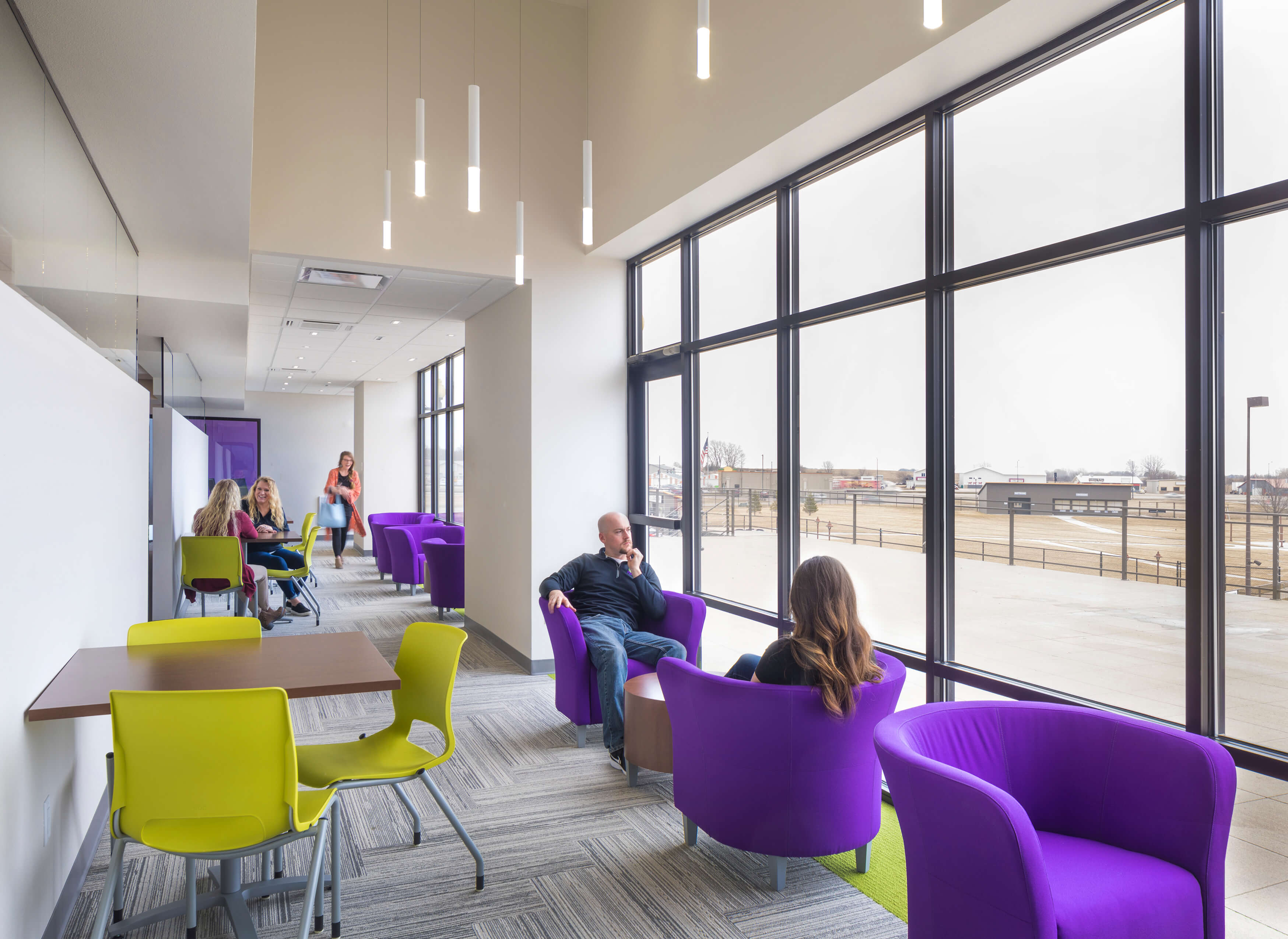 The EPA estimates that the average person spends only seven percent of their time outdoors. Contrast this data with increasing levels of stress and lower levels energy and a narrative begins to emerge. Can offering better access to the great outdoors offset negative physical and mental health conditions? There have been countless studies suggesting that this is the case. Benefits can include more happiness and less anxiety – time outside in the sun and fresh air can positively impact mood and reduce anxiety. Spending time outside can also provide eye rest, improve health and even enhance memory.
In work environments, solutions that instill a deeper connection to nature are a priority for many design strategies. Companies are searching for ways to enable staff to have access to natural daylight, views of thoughtfully designed landscapes and fresh air. Businesses aren't the only ones – building owners are also looking for a competitive edge by way of outdoor workspaces and amenities.
Features, Benefits and Types of Outdoor Spaces
Whether your exterior space is a two-story balcony, a rooftop office or an expansive courtyard, every successful outdoor workspace will contain features found in indoor office environments. Modern employees have become accustomed to working from a living room or home patio. This has made alternative workspaces a very real benefit.
Flexibility and variety are critical, and this begins with options for both collective and individualized exterior space, including multiple outdoor options, which can be a very attractive benefit that boosts productivity and employee morale. Power access and strong WiFi infrastructure are also essential considerations.
The most common type of outdoor space is the multi-tenant amenity terrace, which allows people from individualized office floors to access the outdoors for individual focus and meetings as well as other work- or social-related events. The functionality of these spaces has expanded to accommodate alternative work, connecting, meeting, conference, collaboration, event and dining venues. The challenge is to make an exterior amenity feel large enough and unified while being human scaled. This is best accomplished by supporting more intimately scaled areas around the periphery and along the terrace's circulation patterns.
Accounting For Climate
Inhabitable, flexible exterior spaces are in demand for office clients. These amenities give your company the potential to improve users' sense of wellbeing – a variable that can be otherwise challenging to influence. To make outdoor spaces appealing and ensure their comfort requires careful consideration of climate and building orientation.
Sun and wind studies are a great start, as they allow designers to ensure an exterior space is usable across seasons. Sun, wind and temperature are all fundamental measures. Based on the findings, consider including fire pits, fire bars and heaters to better facilitate year-round use.
For dealing with heat, plantings and shade trees can make a big difference. They can also improve your outdoor acoustics. Structures strategically placed for shade can shelter individual spaces and meeting areas. Coverings also allow your outdoor spaces to be usable in the rain.
The Not-So-Obvious Benefits
Besides the more obvious reasons you might incorporate outdoor workspaces in office design, there are also some compelling intangible benefits. Even when the weather prevents the use of outdoor spaces, users can still benefit from better views out to green terraces and gardens.
Our ability to seamlessly connect outdoor spaces with indoor spaces can make your outdoor features valuable year-round!