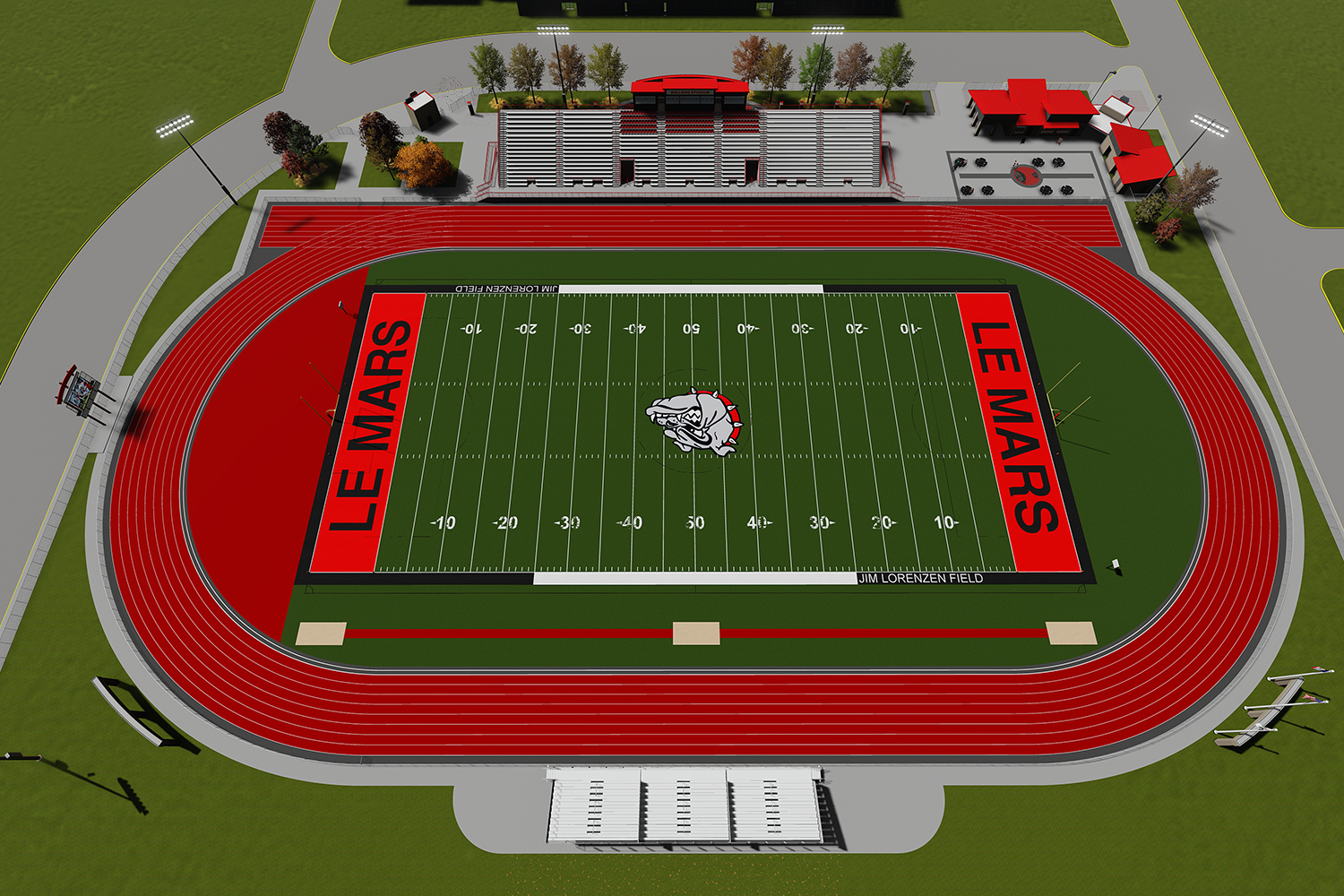 We hear a lot about indoor spaces at schools being renovated, but there isn't always a lot of news about upgrading outdoor spaces and athletic complexes. We're thrilled to be a part of two projects—one in Iowa and one in Nebraska—that involve much needed updates to athletic facilities.
Le Mars Community Schools Stadium
In March, the Le Mars School Board approved the plans to build a new stadium on their athletic grounds. The project received tremendous community support and will create a top-of-the-line athletic facility for the school. Work will begin after football season this fall and is expected to be completed next August. It includes replacing the grass field with turf, installing a new track, modernizing the grandstand seating as well as a new press box, scoreboard, lighting and fencing. The current stadium was built in 1959.

Grand Island Public Schools Stadium Renovation
Memorial Stadium in Grand Island is in a similar situation. The stadium is over 70 years old and time has taken its toll on the facility. The school and the community are in need of an updated stadium, but want to also honor the history of Memorial Stadium. Built in 1947, it was designed as a memorial to Hall County veterans who lost their lives in World War II. The stadium, once renovated, will include a two-tier press box, increased capacity stadium seating, additional locker rooms and restrooms, a multipurpose room, a new and larger concession area and a ramp to provide handicapped-accessible seating. Inside, the track will be resurfaced, and turf will be replaced. When all is said and done, we agree with the Grand Island Independent editorial staff that the stadium will become "a jewel of Grand Island!"