Kathy and I were at the Merchandise Mart in Chicago first thing Monday morning to hear the keynote speaker, Patricia Urquiola. It was very inspiring to hear about her design process and some of her firm's partnerships with industry manufacturers, developing new products, like this furniture line with Haworth. We had a full-schedule of CEU courses. One of the highlights for me was a course about Learning Differences in the Workplace. The instructor talked about how schools are more likely to consider different learning styles and make accommodations for kids with special learning needs like ADD & dyslexia. He encouraged us to remember adults who might have similar needs in the workplace and discussed ways designers can help create spaces that allow workers to perform at their best.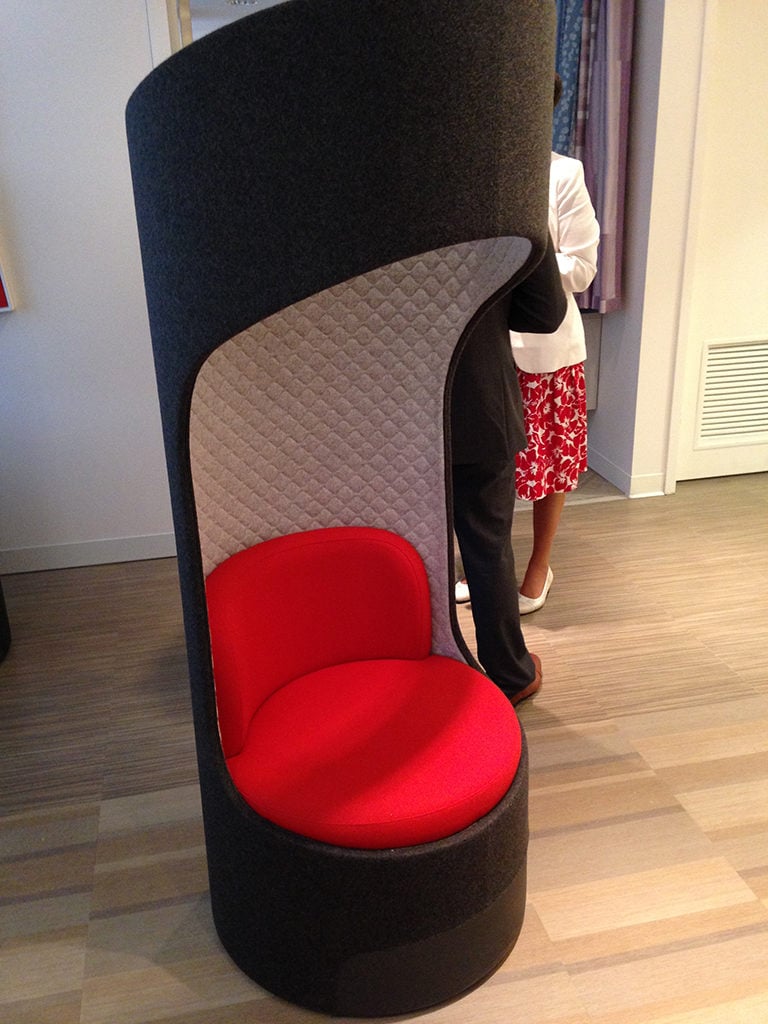 Privacy Pods
We saw lots of furniture that gives people a place to retreat to in public areas. Many pieces were high-backed and groupings of lounge furniture were surrounded by panels. We spotted the chair below in KI's showroom. The most fascinating part about it was that when you sat back in it, the surrounding noise was muffled.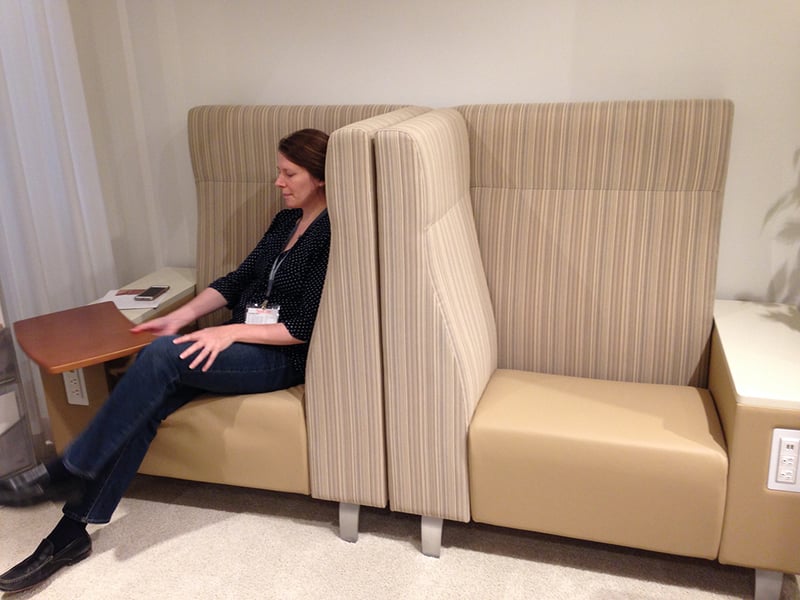 Weathered
Patcraft was showcasing a new carpet line called "Deconstructed" that exposes the primary backing as part of the product design. It's very textural and has a subtle metallic sheen. I want to learn a bit more before I feel comfortable specifying it, but it was definitely memorable! J&J, Shaw Contract and Mannington Commercial also had some very nice textural, organic patterns they were unveiling at the show.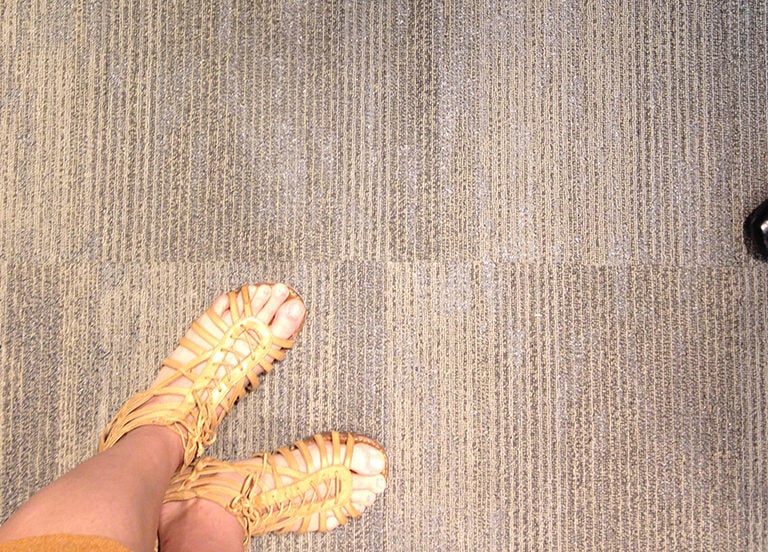 Felt
Felt was still everywhere. Even if it's not a brand-new trend, it's got some staying power and we're not done with this one yet! Felt upholstery was all over, but Buzzi Space and ICF showrooms had the most interesting applications of felt. From laser-cut hanging space dividers to acoustic panels. It was dimensional, it was definitely super-cool.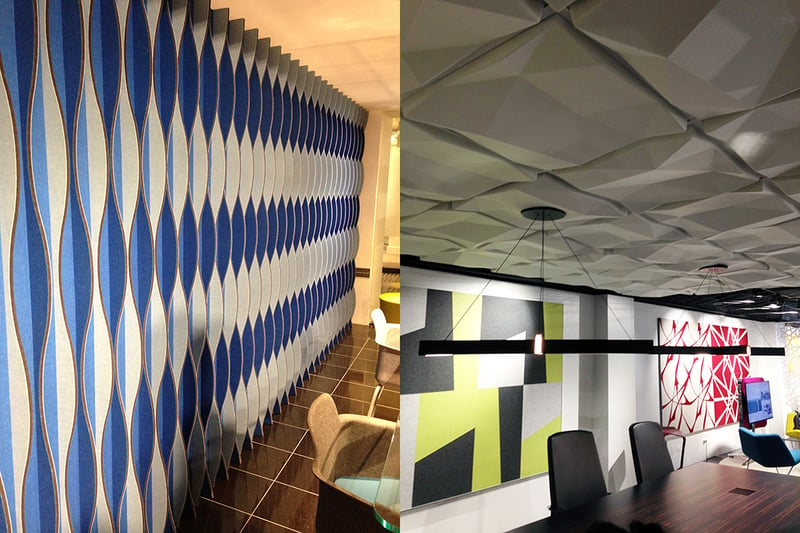 Faceted/Gem Motifs
Still seeing a lot of this translating into 3D forms in lighting and furniture, but also in motifs in carpeting and upholstery. Design-tex was literal and playful with their expression of it.
Casual
The home is influencing public spaces as we spend more time in them - working or otherwise. These chairs below are the Infinitio Lounge Collection from Teknion. They have the feel of a slouchy leather couch, but the clean exterior lines make this an OK thing for me! It was a great trip and I walked away with exactly what I was hoping for. New knowledge and plenty of inspiration for current and upcoming clients!