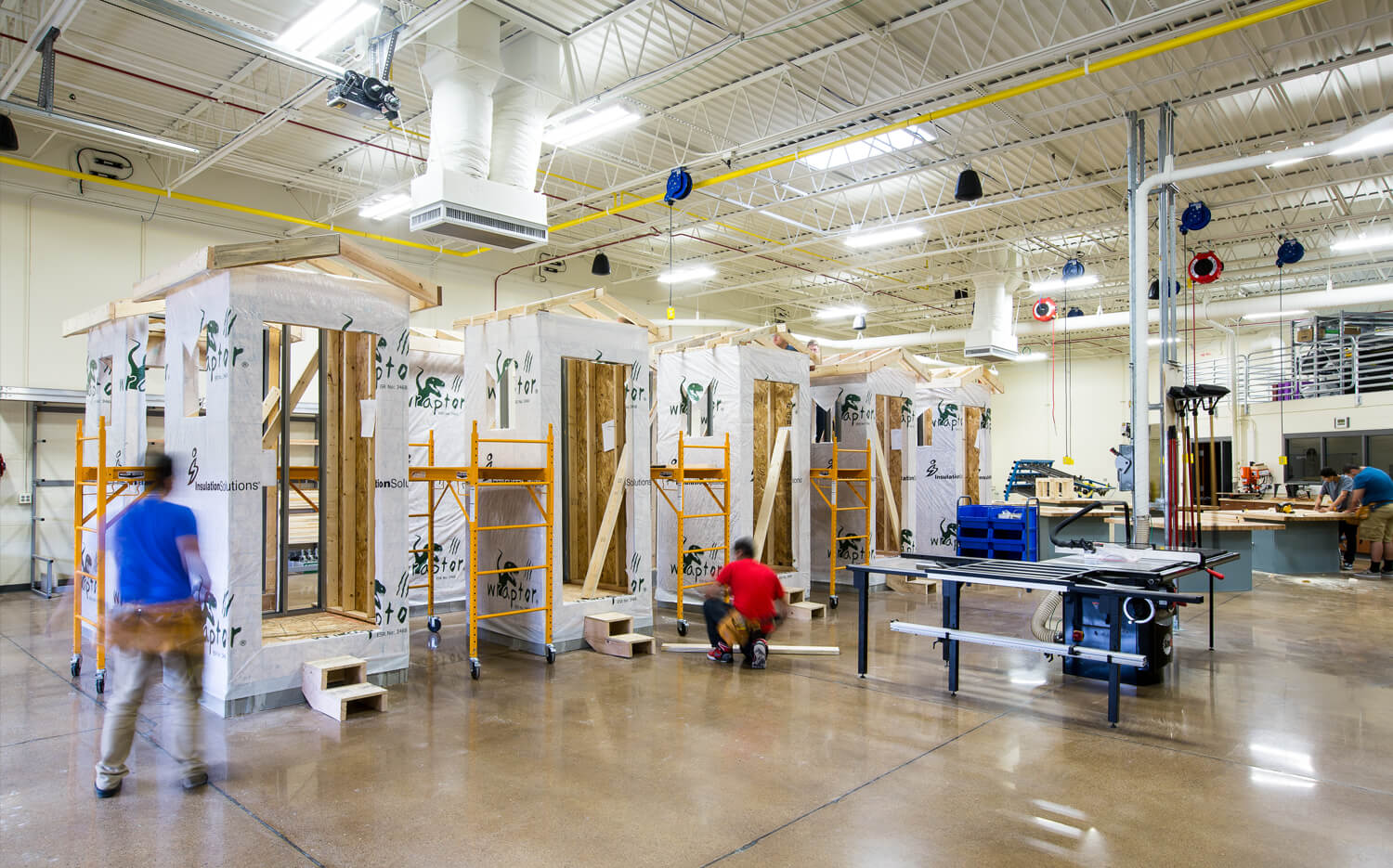 With changes in education and how students learn today, school districts need to consider if their spaces are flexible for learning, just as they consider curriculum and teaching methods. Years ago, we sat in assigned seats in assigned rows. We listened to the teacher lecture, took notes and studied for the test. We went to the library to research in the books and did our homework assignments on paper – not computers.
Flexibility is Key
Educational spaces are becoming far more student-directed rather than teacher-directed and lecture based. Education at the high school level is increasingly being networked with higher learning institutions, as well as business and industry. Learning is increasingly experiential, with collaborative group-based projects.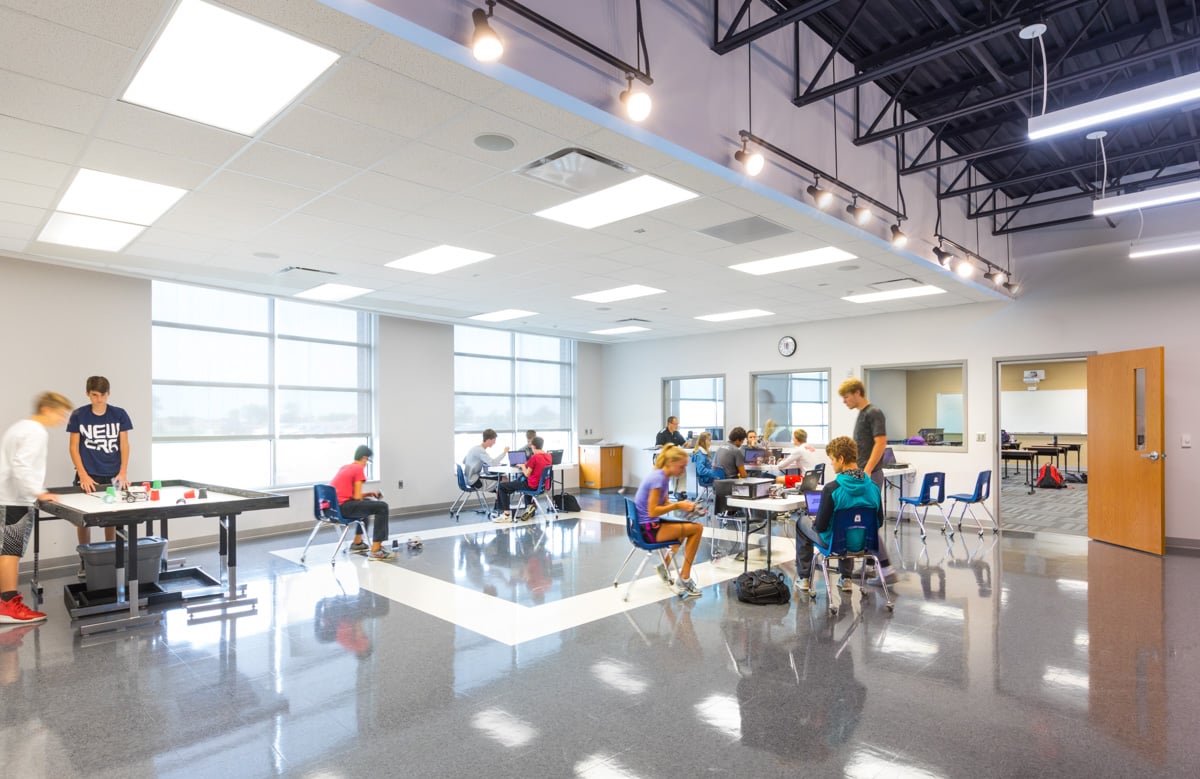 Dark, quiet libraries filled with underutilized book stacks and study carrels are being converted to open, vibrant and naturally lit, high tech media centers. Schools include STEM classrooms, technology help desks, and group project areas. Students have their own laptops or tablets, and the structure of the WiFi is as important as the structure of the building.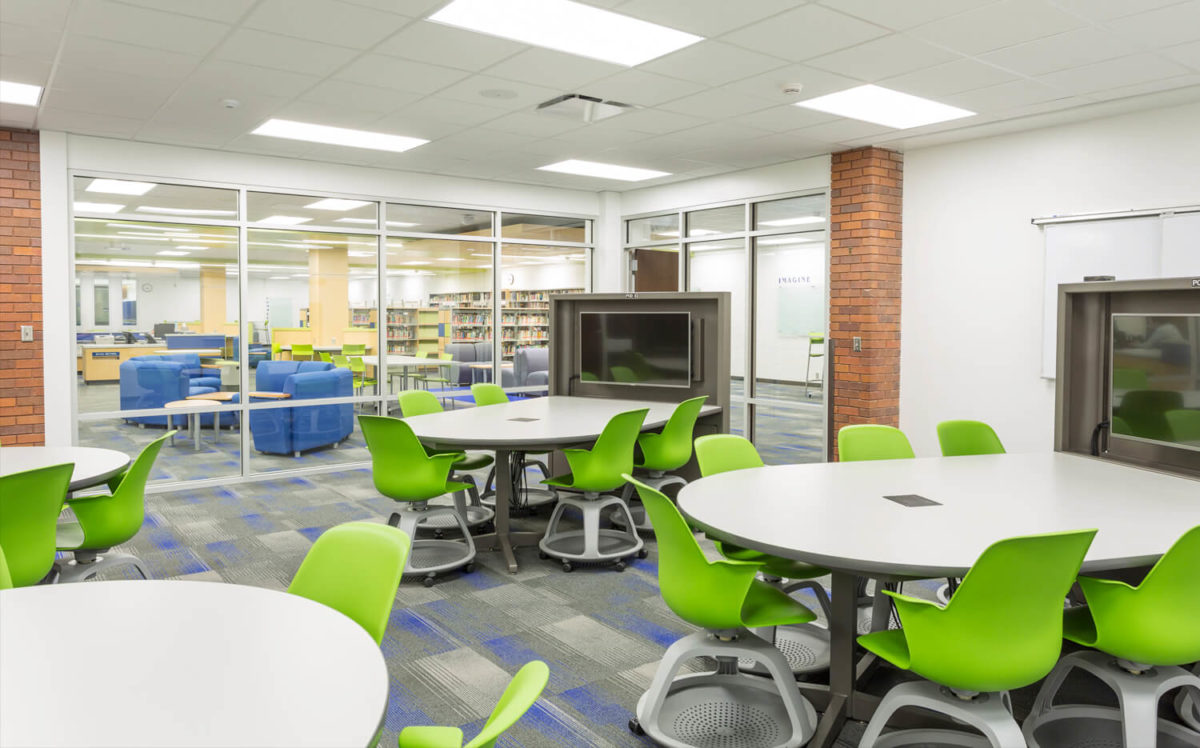 Many schools are building exceptional career pathway institutes to prepare the workforce that may not be college bound. These students will need to work in industries that are increasingly in demand.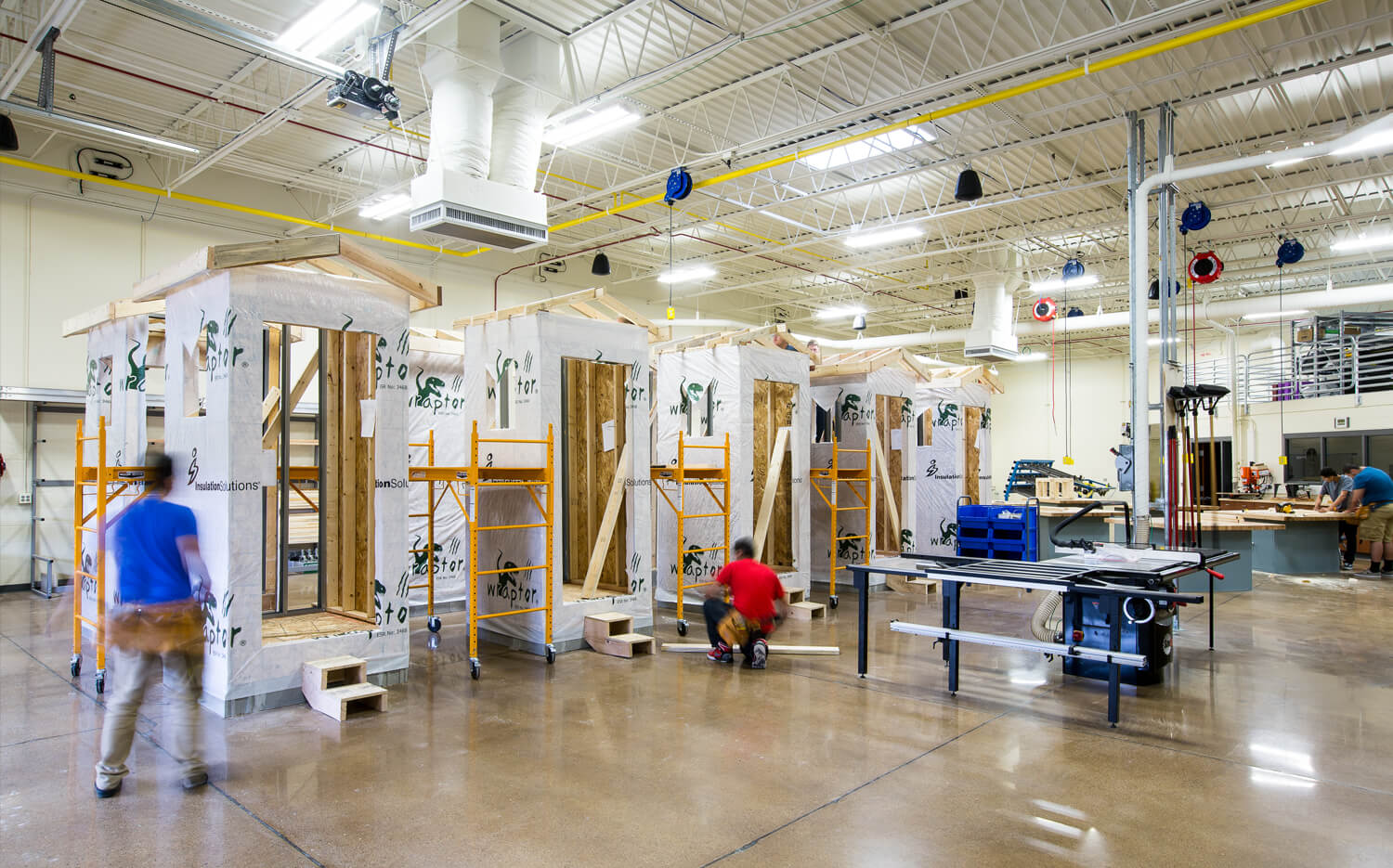 Today's educational spaces are increasingly flexible. They are fitted with vibrant flexible furnishings, include high levels of natural light, technology, and group project spaces. The lines between high school and post-secondary education are being blurred. Spaces increasingly include very exciting and contemporary collegiate aesthetics. Education has changed, and our schools need spaces that reflect that.