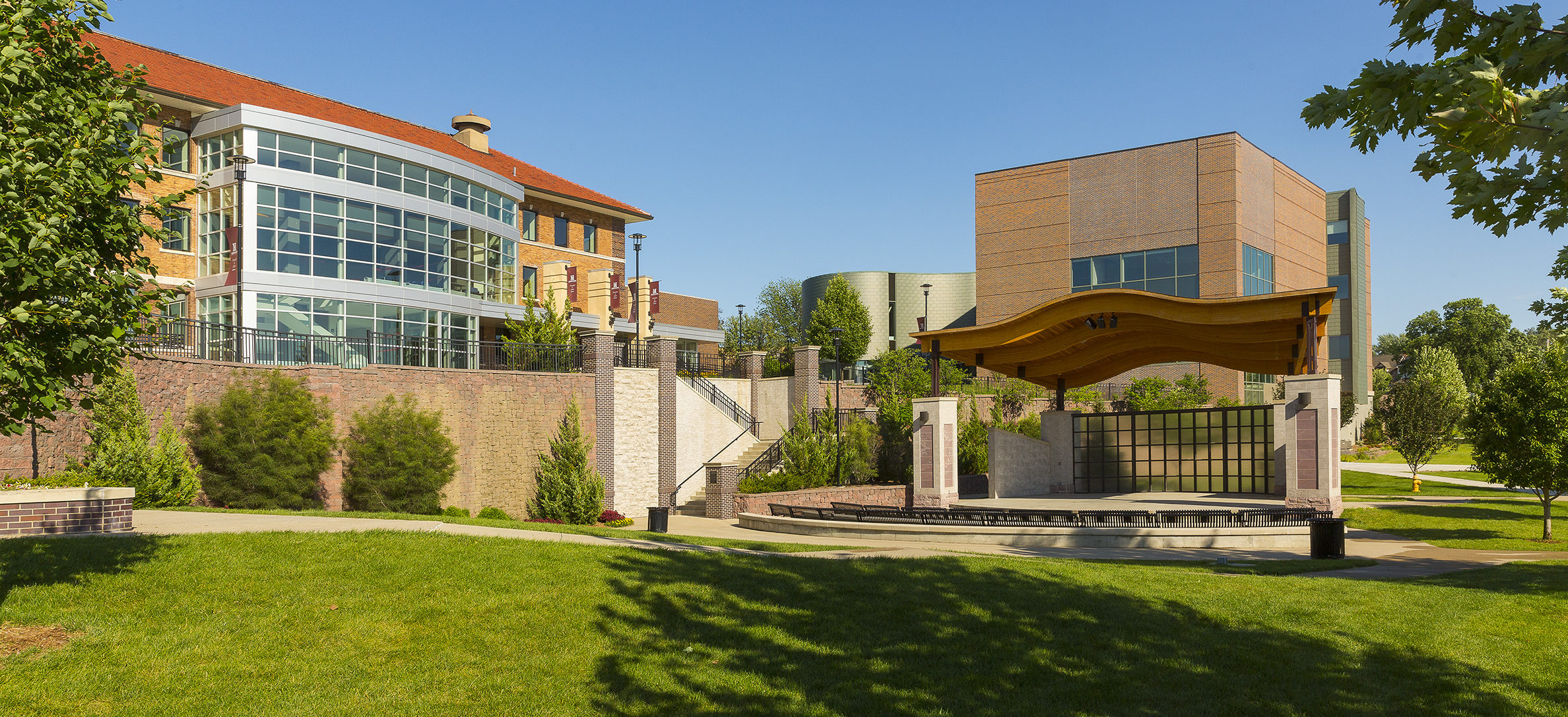 Our approach to higher education architecture aims to reflect the dynamic environment of your university. We know that colleges must operate as both a business and a school, and our designs seek to support that. Our approach is distinctively different from the rest; our forward-thinking designs seek to directly improve the educational experience for both students and educators by supporting your school's approach to education. The education of your students is the primary focus of our approach and is fueled by our unique design philosophy, Upward Thinking. This philosophy embodies our student-first mentality for colleges and helps deliver on our promise to a create a better experience for students and faculty
our approach
Our Higher Education architecture is designed for the modern student. The landscape of Higher Education design has become increasingly dynamic. Our core approach to Higher Education is to focus on designs that directly improve the educational experience for both students and teachers, while working in harmony with your approach to education.
We consider your pedagogical method
Understanding your students and the way your university approaches education is our priority at the beginning of the design process. We seek to discover your desired educational outcomes and make sure that our designs match the needs of your students and curriculum.
we review your business plan
We know that your university must function as a business in addition to being a school. With increasing competition among institutions, we prioritize working within your capital management plan to design architecture that stands out from the rest and meets your needs.
we seek to understand your situation
The landscape of higher education is always changing. That's why it's vital that we have a strong grasp on current conditions. This includes an analysis of your current campus including the useful lifespan of your buildings and active space utilization. In preliminary reviews, we've found that simply reallocating the use of your space can solve a lot of problems!
Collaboration is critical to our approach
Our collaborative process with your educational professionals and students helps us determine the right pedagogical method. We know that your students are the heartbeat of your university, and your student body culture is something that makes your school unique. That's why we see no substitute for receiving input directly from students. The insight into their needs is invaluable and helps us to design spaces specifically with your students in mind.