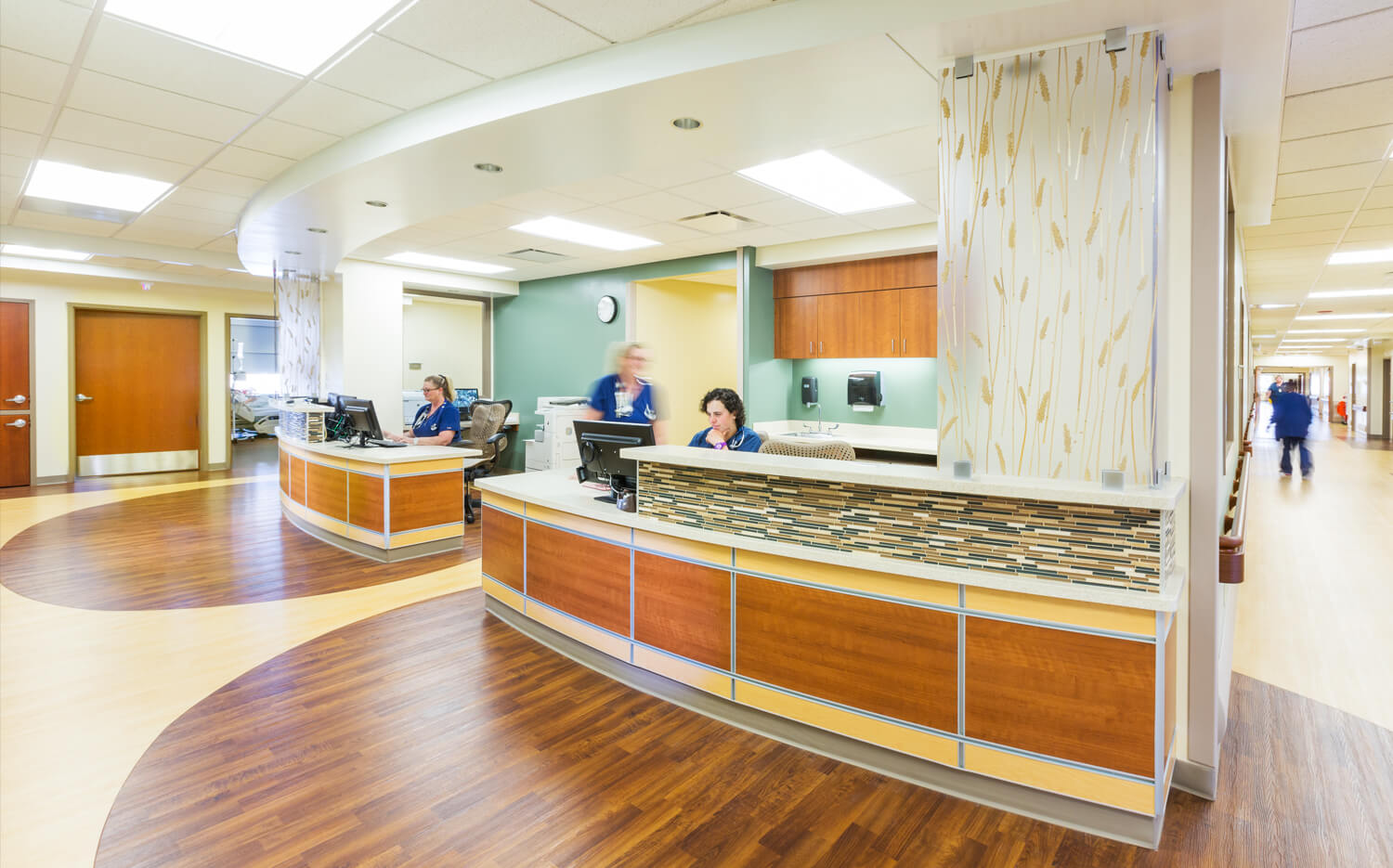 Our approach to healthcare architecture is aimed at providing a refreshing, impactful experience for everyone who enters your facility. It is distinctively different from the rest: our forward-thinking designs seel to directly improve the experience for both patients and staff.
We define a successful healthcare project as one where everyone's philosophies align and all work together for the greater good - the people you serve - your patients, your visitors, and your staff. Our focus is on their care, their well-being, their experience, and most importantly, their health.
We design for a next level patient experience
We pay attention to the details. From the flow of the layout and size of your patient rooms, to the fit and finish of chosen materials. This focus aims to promote a positive experience for your patients.
we design for visitor comfort
Visitors aren't an afterthought. We think it's important that they have thoughtfully designed spaces that are warm, inviting, and comfortable, whether it's for a quick visit or an extended stay.
we design for staff wellness
We know that your staff is critical to your operation; for them, we design spaces that are both functional and efficient. Our goal is to create an environment that keeps your employees engaged.
Collaboration is critical to our approach
We value input from your staff, administration, patients, and community. Our collaborative process with your healthcare professionals and medical staff helps us determine the right pedagogical method. We know that your patients and staff are the heartbeat of your facility - and your culture is something that makes you unique. That's why we see no substitute for receiving input directly from patients. The insight into their needs is invaluable and helps is to design spaces specifically with your patients in mind.