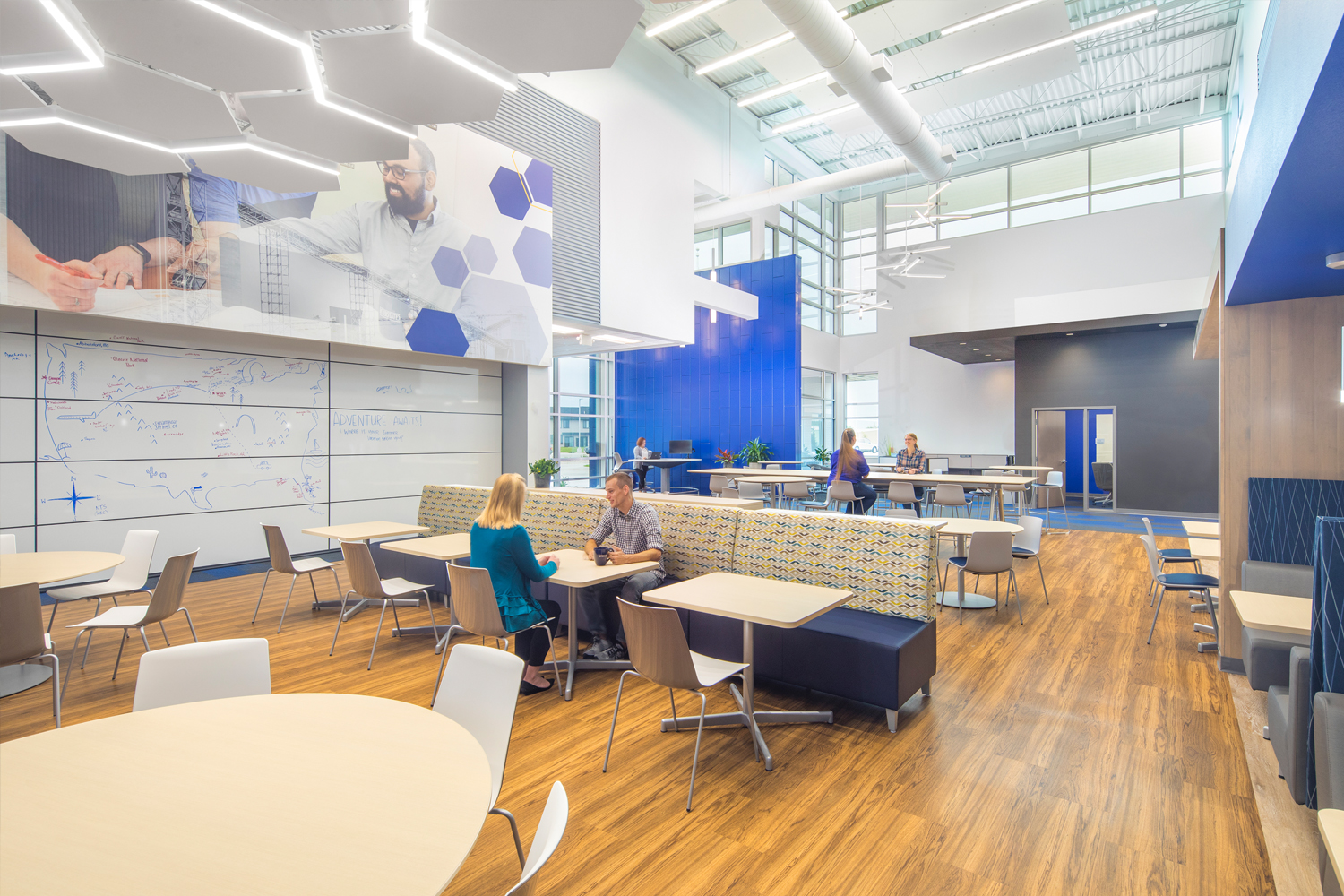 With employees now returning to the office and coronavirus still a lingering threat, more businesses are thinking about how to best adapt their spaces. CMBA thinks that Pivot Spaces could be a great way of doing that. People come first at CMBA, and pivot spaces can help to make the office somewhere people want to be.
What are Pivot Spaces?​
A "Pivot Space" is just a trendy way of describing an area designed to serve multiple functions with ease. Pivot spaces have been around for quite a while, but social distancing and a newfound focus on improving the employee experience in the office are making them a key feature of tomorrow's workplace. If designed well, we believe that these multi-functional spaces can change the way we look at office design.
Types of Pivots Spaces​
There are many different specific multi-functional room configurations that facilitate collaboration and could be defined as a Pivot Space. But here are a few of them to get you thinking:
Huddle Spaces​
In huddle spaces, employees enjoy comfortable seating that both encourages distancing and allows for the productive use of personal devices. The arrangement is surrounded by screens which allow the team to share their screens and collaborate.
Work Cafés​
In a work café, employees are seated on bar-height stools with screens or other elements used to create separation and to reduce close encounters. It is an energetic setting that encourages informal connection among colleagues.
Open Workspaces​
Open workspaces are a perhaps the most common. Traditionally, these spaces were large, open, and filled with desks. However, the number of workstations is being reduced in these types of spaces. The smart re-arrangement of seating in these spaces allows for greater distancing between individuals. Screening also gives the sense of privacy and comfort. While it is true that demand for this space has been reduced as a result of remote working, it is vital that employees can find a go-to space for focus and collaboration with colleagues in an environment that puts them at ease.
If Culture is Important to You...​
Pivot spaces offer an opportunity to enhance company culture and reflect its values. The benefits are two-fold: visitors get a better feel for a company's vision and brand when they see an open, collaborative workplace, while the right working environment can help employees feel part of something greater. We know that many companies are analyzing their workplace for the future and rethinking the role of the office. We believe a quick and efficient win is to adapt existing spaces into pivot spaces. While this is not a new concept, it presents a fresh way of reconfiguring workspaces for the next version of the office.