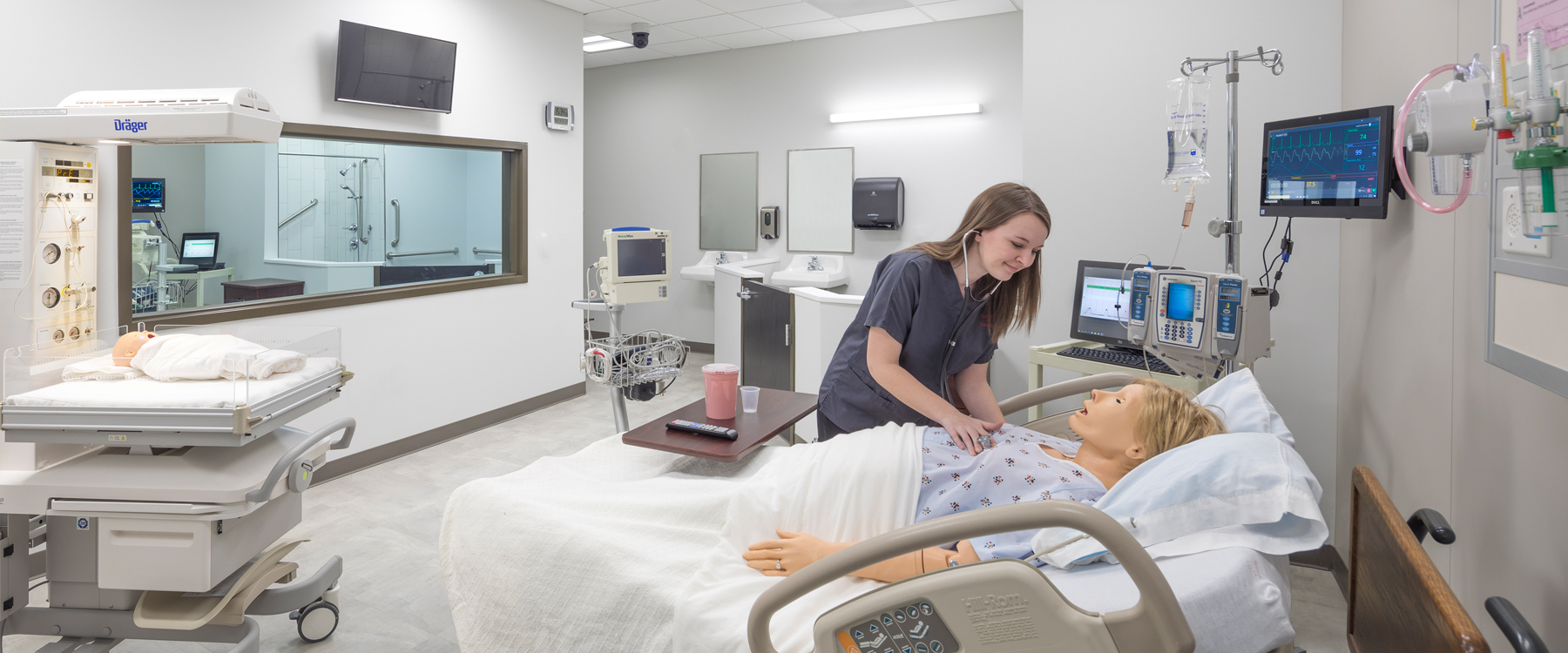 Simulation labs provide healthcare professionals a safe place to train new skills and procedures. They are truly vital spaces for the healthcare industry. Practitioners are encouraged to get hands-on experience while learning from others' mistakes, without any risk of consequences in the real-world. With the rapidly shifting healthcare landscape, and new technologies, procedures and protocols emerging every day, hospitals and other care organizations are turning to simulation labs to provide a safe place for seasoned professionals to train for a variety of care situations. What does it take to make a great one? Let's find out...
A Sense of Realism
Naturally, a certain level a realism will be required. After all, the aim for a simulation lab is to prepare learners and clinicians for real-world scenarios. Realism allows the trainee to fully engage with the scenario at hand in a meaningful way. It is common for the equipment in the simulation space to mimic that found in the clinical setting. Items such as beds, pumps, headwalls, monitors, crash carts and similar equipment matching that found in the healthcare environment allow learners to practice on the same tools they will encounter in a real-life scenario. Creating realistic environment can extend further than the simulation rooms, though. Often it is desirable to create an entire simulation suite that mimics a patient unit. In these simulation labs, the corridors are sized similarly to those found in hospitals, complete with alcoves, nurses' stations, and support cores. Whether an exact replica is available or not, crafting a strong sense of realism is critical to designing a highly effective simulation lab.
Who's Using These Spaces?
Depending on the desired level of realism and the type of training envisioned, the way people move around your simulation lab can become a critical planning component for success. There are some primary roles that will most often utilize the simulation lab daily:
Instructors: Responsible for observing, providing direction, and documenting performance.
Active Learners: Students participating in the simulation.
Passive Learners: Students observing the simulation.
Operators: Operators augment the physical space to facilitate the simulation.
Simulated Patients: Actors simulating patients.
Service Personnel: Individuals responsible for setting up rooms.