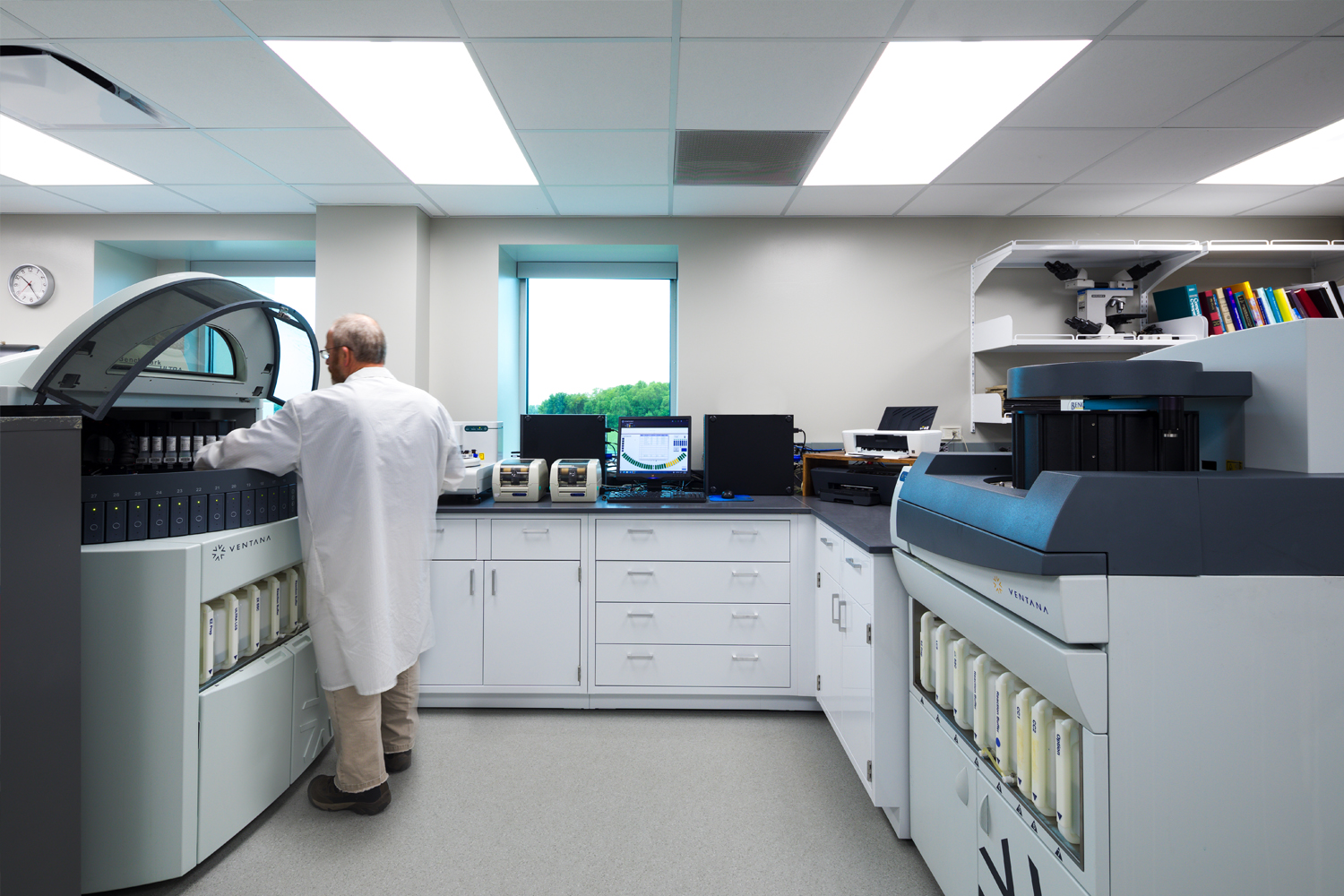 Healthcare design has always been a key factor in patient satisfaction, and the pandemic has only amplified its importance. Design really can make the difference between an environment that nurtures or detracts from wellness. From the perspective of the patient, thoughtful design creates comfort and eases stress. For employees, smart design allows for better workflow and collaboration. Keep reading to learn five elements of effective hospital design that you can implement in your facility!
Rethinking Multi-Use Spaces
How do you optimize the patient experience and create a welcoming feeling for patients and their families? It all starts with your lobby. Officially, its purpose may be for waiting, but in truth the lobby is the introduction to the culture of your healthcare practice. Creating a safe and pleasant environment is key! The typical lobby vibe just won't cut it anymore. Lobby design needs to acknowledge different groups of patients, not just single patients but also various family clusters.
Biophilic Design
A massive design trend in healthcare is Biophilia, bringing the positive effects of the outdoors inside. Biophilic design has continued to increase in popularity in 2021 with more facilities adopting it now more than ever! Research even suggests that patient rooms with views of nature translates into shorter stays, less medicine dispensed and overall improvement in the patient's condition!
Comforting with Technology
One of the top trends in 2021 is all about tech. As innovations create new opportunities for healthcare, design needs to keep up! Considering technology within design will affect every corner of the healthcare setting today, from planning for connected devices to enabling tablet "remote controls" for patient rooms. Designing for technology can empower patients through high-tech touchpoints that create more flexibility for their stay and improve their care and outcomes.
Giving Caregivers New Opportunities
The nuances of technological advances have implications for the caregiver experience as well as patients. From HIPPA-certified digital voice assistants to wearable EKG's, new technologies are allowing healthcare to go beyond the examination rooms. These developments liberate caregivers and open up possibilities for the healthcare space, allowing employees to be more mobile and active during their work.
Designing for Wellness
Another top design trend in healthcare is incorporating elements that have proven to foster wellness. How can you give your healthcare space an authentic personality, one which encourages healing through appealing design? This could be about featuring local artists, materials, food and services, which can also stimulate the local economy and create a sustainable design. Engage your patients by distinguishing your look and feel, from dull and drab monochrome to unique! Incorporating local thematic elements within the design of your healthcare setting will help distinguish your facility and embrace the aesthetics of wellness!