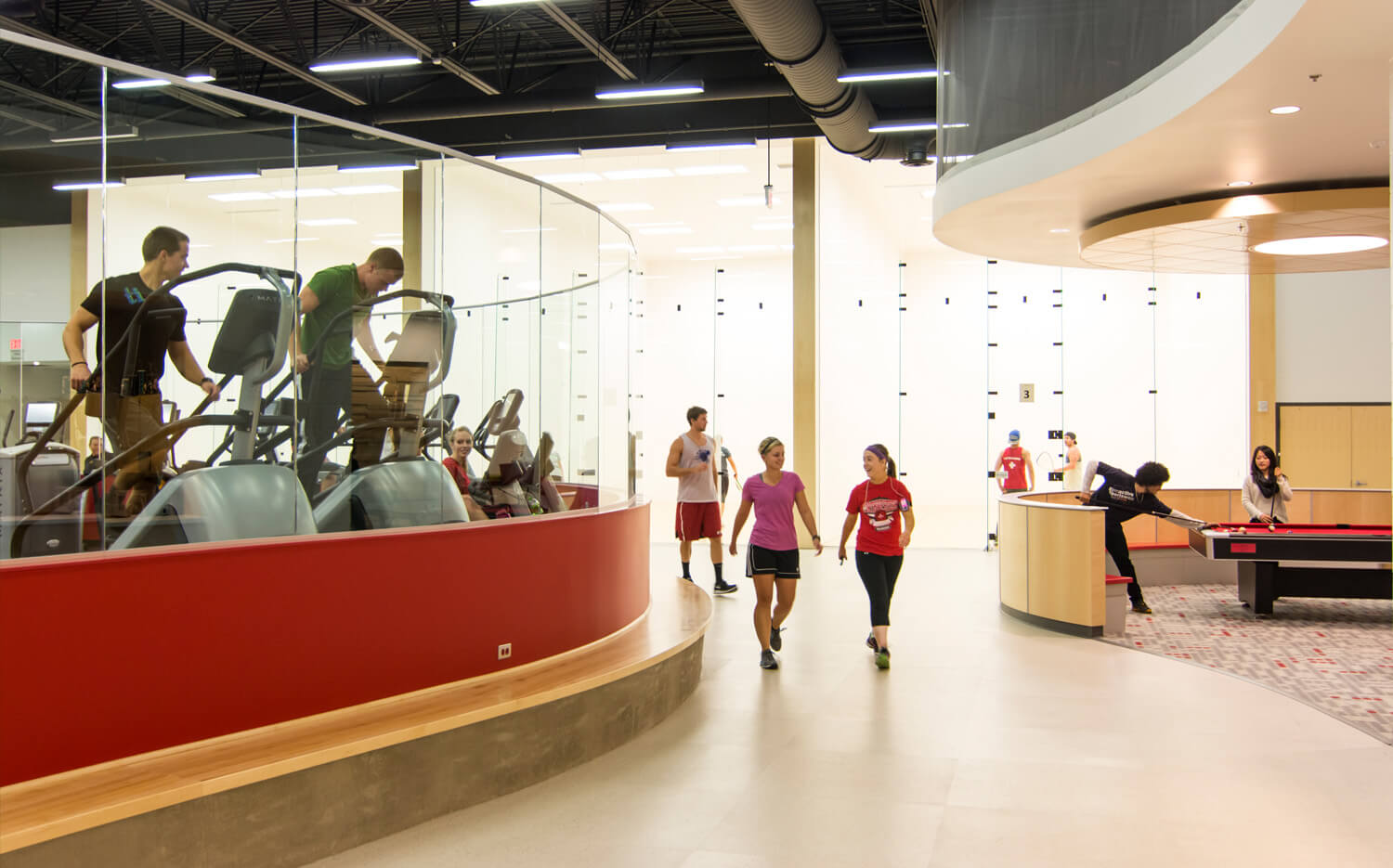 What does it take to design a healthy campus? The philosophy of active design makes a student's well-being and health a key priority in campus design. An active environment helps students develop the body and mind, creating a setting where they learn to make healthy choices and establish habits that last a lifetime. In addition to all these fantastic benefits, active design does not have to be difficult to integrate. There's no excuse not to start including active design principles on your campus!
Students are facing big challenges
Stress, sleep deprivation, and depression are among the heftiest challenges affecting students today. Unsurprisingly, a healthy lifestyle and an awareness of wellness can improve all of those struggles! While there are many different tactics you can employ to help improve a student's lifestyle, we want to focus on the physical environment's role as part of an overall solution. This is where Active Design comes in! Active Design is aimed at leveraging the power of the built environment to improve the health and wellbeing of students. Naturally, the primary focus of active design is on people, encouraging students to make healthier choices, cope with stress, take responsibility for overall health and wellness, and develop better habits. Specifically, active design concepts purposefully plan for students to develop their mind and body, as well as establish habits that result in lifelong health and wellness. It encompasses planning concepts that promote an active lifestyle, balanced by places for relaxation and reflection. These ideas generally promote choosing the less convenient option with the intent of increasing physical activity (i.e. stairs vs. the elevator).
Encouraging an active lifestyle
University recreation centers are a rather obvious example of active design in practice. These energetic spaces are promoting increased interaction between students, as well as intellectual discovery and collaboration. But these concepts are not limited to recreation centers! In fact, they can be applied in all instances of real-time critical thinking, decision-making and problem solving. Childhood experiences provide early memories of a more active lifestyle. We engaged in learning about life through play and other physical activities, interacting with people and things while being in nature. With active design, the campus experience promotes an active lifestyle through exploration of the built environment and social interaction. Lifelong health and wellness is achieved through a series of informed choices you make in life. Through intentional teachable moments, active design concepts are reshaping higher education facilities and preparing students for a lifelong commitment to health and wellness by reminding us of the joy of an active lifestyle.