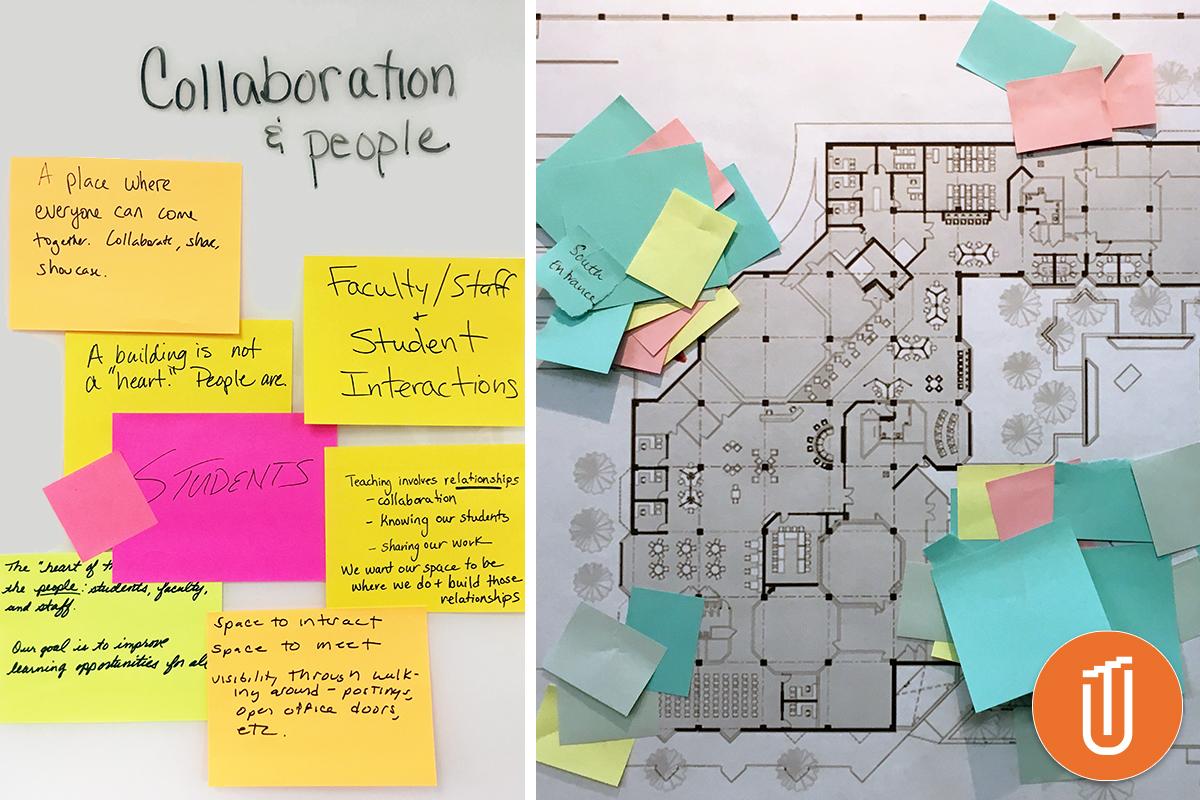 We bring an alternative approach to Higher Ed architecture and design. We call it "Upward Thinking," and it's what sets our clients' projects apart. The process of Upward Thinking gives our clients a clearer understanding of their project, our team a strong platform on which to innovate, and often leads to some pretty amazing results for Higher Ed facilities. In this post we'll explore why that is.
What Is Upward Thinking Exactly?
Upward Thinking in simple terms is looking beyond what's in front of you right now. It's seeing the bigger picture while paying attention to the details. And this always begins with a solid foundation of knowledge. We'll ask questions about your college and really listen to your answers. We'll look at all the different possibilities and share them with you. Our goal is to learn all we can about your college. Starting with your basic needs and desires and working our way up to your ultimate dreams and goals. After we all agree that an adequate understanding of your project has been reached, we can begin creating concepts for your design.
Upward Thinking Invites Collaboration
Our team works together internally to jury, choose and combine our best ideas. And we get excited about collaborating with the variety of people involved in your project. This includes anything from presenting the design to a board room or to a meeting with key users about the building's functionality. An open line of communication is critical for the success of any higher ed project. We also work with interior designers, landscape architects, engineers and specialty consultants. Along the way, we encourage each collaborative member to apply "Upward Thinking" to their part of the process.
Campus Design Is Always Evolving
We see an opportunity to improve the learning experience for both students and educators by working in harmony with your university's educational approach. But this can't be done without the right set of tools. Upward Thinking is a primary tool we can all use to design a better user experience. The concept of ideas building upon themselves towards something greater than their sum is the crux of Upward Thinking. And it gives our team a solid approach for seeing, understanding, and designing a facility that fits the needs of you and your students.