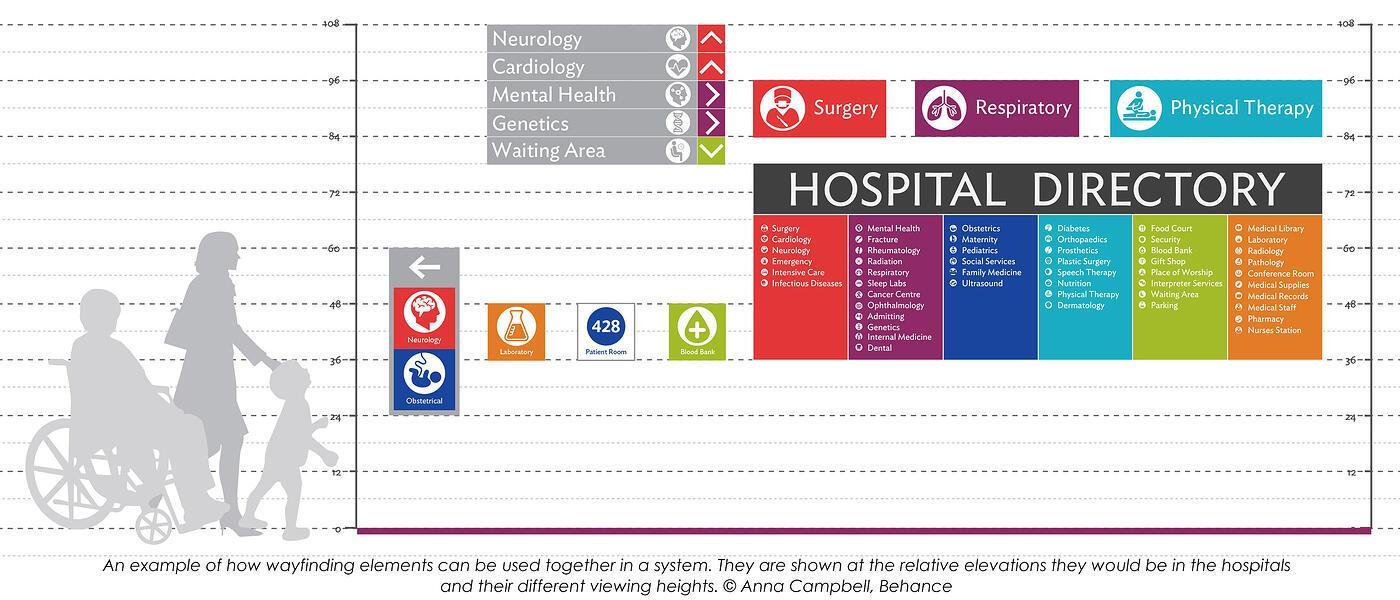 Being lost or disoriented in any building is never a pleasant experience. Especially when you're already in a situation that's prone to anxiety such as a visit to the hospital. The frustration of getting lost is ranked among the top complaints by visitors to healthcare facilities. And it's no wonder why. Initially, they'll blame themselves for their inability to find their way, but it's easy to start redirecting frustrations onto the organization. The negative impact you'll experience on brand image, confidence, and trust is significant. So where can we find the solution?
Wayfinding: The Elegant Solution
Wayfinding is a concept that makes intelligent use of flooring designs, patterns and colors to serve as a map that guides people through large, unfamiliar places. This is especially helpful in hospitals, as they are often sizable with many different departments and specialties spread throughout the building – or number of buildings. This makes wayfinding a very important topic. Architecture, lighting, graphics and signage, as well as technology all contribute to how people find their way around an area. So, it's important to consider early on in the design process what sort of wayfinding strategy you would like to use. And while there are plenty of things you can do, you shouldn't try to do it all at once. Sometimes less is more. Providing too much information will over complicate things and lead to information overload. Focus on making the most important information clear and concise and you'll be heading in the right direction.
Graphics & Signage: The Most Important Thing
There are tons of new wayfinding technologies and strategies out there, but if you're looking for the best way to improve wayfinding in your facility, then look no further than to signage. Signage is easily the most important factor in any wayfinding strategy. There's just no contest.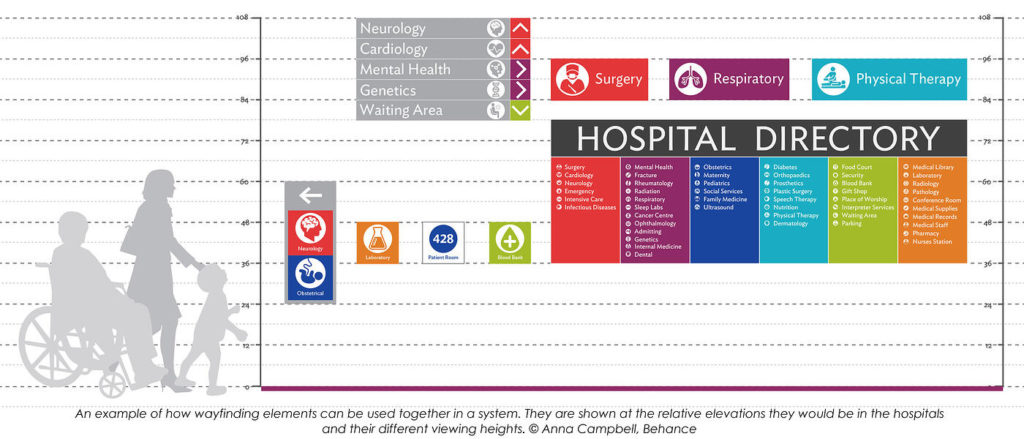 Of course, color-coding, flooring cues and symbols can be really helpful. But if someone gets lost, the first thing they'll look to is your signage. So, pay attention to the wording, font, colors, size and shape of the sign itself. As well as the location on the wall or ceiling.
Put Yourself in Their Shoes
Anticipation of anxiety should be the starting point for considering how to create effective wayfinding, and that means straightforward, simple, and clear directions. A comprehensive wayfinding approach is invaluable; it's especially helpful for staff and repeat visitors/patients, and it can reinforce the first-time visitor's ability to get around, especially if she does take a wrong turn somewhere. But for truly patient-centered design, the first step is simple: Just follow the signs.