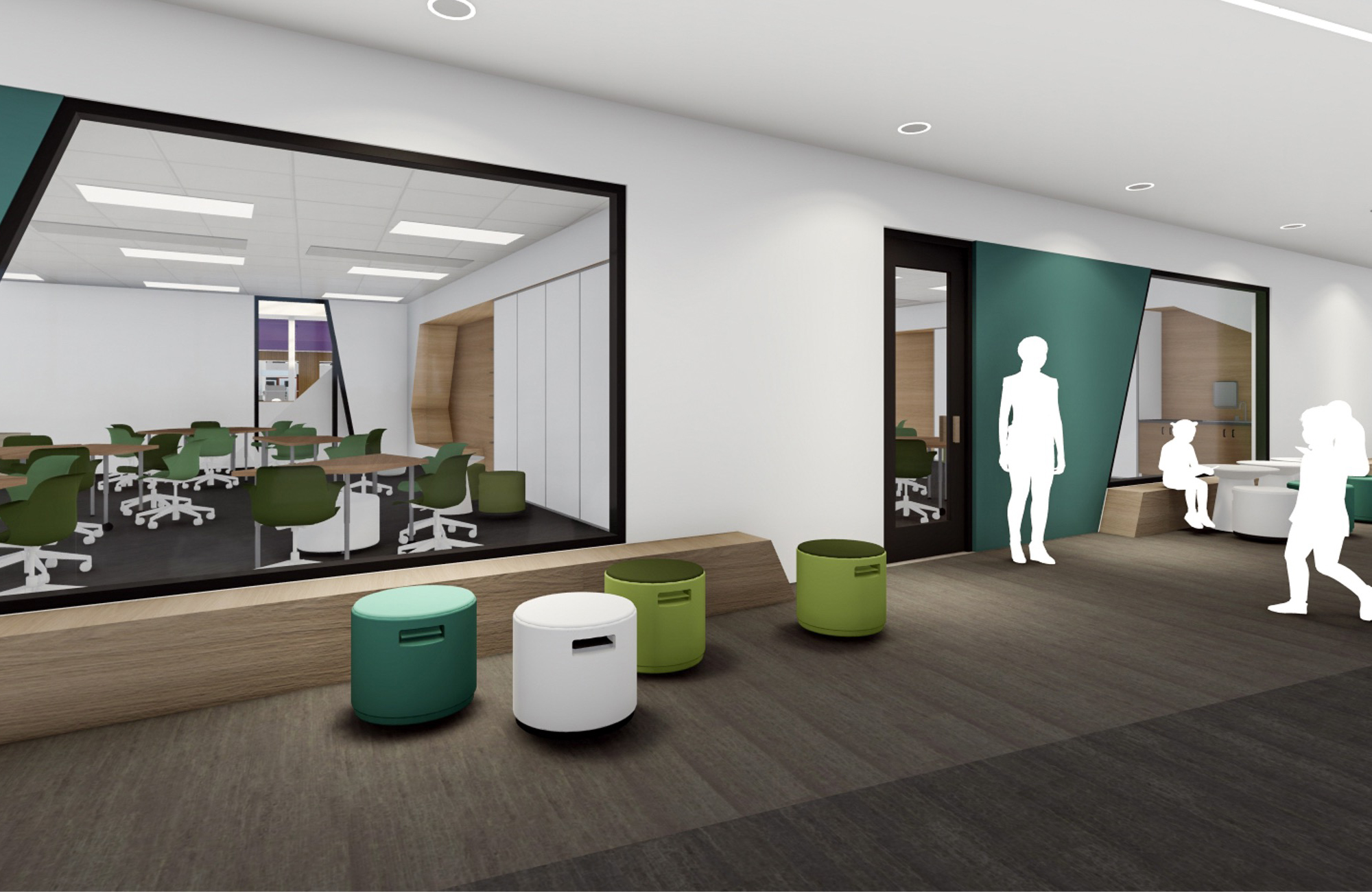 K12 design has remained anything but static over time. In fact, K12 design trends have been quietly shifting our perception of the education system as a whole. Instead of a cookie-cutter, government-budgeted approach, many districts are investing in more flexible learning spaces. It is becoming obvious the ways in which a well-designed learning environment can positively impact today's students. As a result, many K12 school design trends are pivoting to accommodate.
The aim of 21st century k12 design
Simply put, the aim of 21st century design is to set students up for success. Although, that could probably be said of all K12 design throughout history. A key difference in 21st century design is an understanding that students' social and emotional well-being and development is just as important as their intellectual development. To better support students both on an intellectual and an emotional level, consider the following ideas:
Not all students learn the same way. To remain relevant, you must design for varying learning styles. Students are in need of personalized learning opportunities that support and celebrate their differences.
Remove the boundaries. More teachers realize that learning can and should take place outside of the traditional classroom environment. There should also be greater collaboration between the wider community and K12 students. Creating learning spaces in-between classrooms like outdoor labs, recreation centers, and places for the community to gather is a great way to encourage 24/7 learning.
Sparking curiosity. Rote learning is outdated and ineffective. Today's teachers want students to engage more with the material and use their critical thinking. They need spaces that allow them to experiment, express their creativity, and ask questions.
Creating a portal to the real world. Students crave hands-on experience and real world applications of the concepts they learn. When they can see how concepts apply to them, they're more likely to remember the information and have a thirst for knowledge.
The latest K12 school design trends support each of these goals. By leveraging these trends, experienced architects design school buildings that are future-ready, while also enhancing the district's academic integrity. This in turn leads to greater student happiness and academic success.
How Architects Use k-12 design trends to support educational goals
To achieve all of these challenging goals, architects must be ready to adapt their designs to make classrooms more functional and emotionally supportive. Some of the most important K12 school design trends we see having the greatest effect are:

Flexible Spaces

Spaces shouldn't be thought of as jail cells, holding students until a bell rings. Instead it's important to facilitate meaningful interaction and collaboration. This can be done, in part, by including creative classroom seating that's easily reconfigured. Movable walls can also allow teachers to create breakout spaces for learning. Spaces in a K12 school should also support all types of learning styles. It is important to incorporate small, quiet spaces with larger spaces for group work. By creating large, collaborative workstations for group projects, it encourages students to interact more with their peers. By treating every classroom as though it is a makerspace, it allows for more varied uses.

Incorporating Biophilic Design Principles

The outdoors have a beneficial effect on student happiness and learning. This is why many schools are incorporating outdoor learning labs and other biophilic principles. Outdoor labs also expand the instructional space and keep students engaged by allowing them more room to move about. Community teaching gardens, outdoor makerspaces, open air seating areas, and weatherproof whiteboards enable teachers to move their lessons outside or even center lessons around environmental topics.
CMBA Designs for Success and well-being
At CMBA Architects, we have a strong awareness of K12 school design trends. We know that each district has its own unique set of goals and desires. It's our mission to turn those goals into a design that prioritizes functionality without sacrificing any of the form. Interested in learning more? Get in touch with CMBA Architects today!