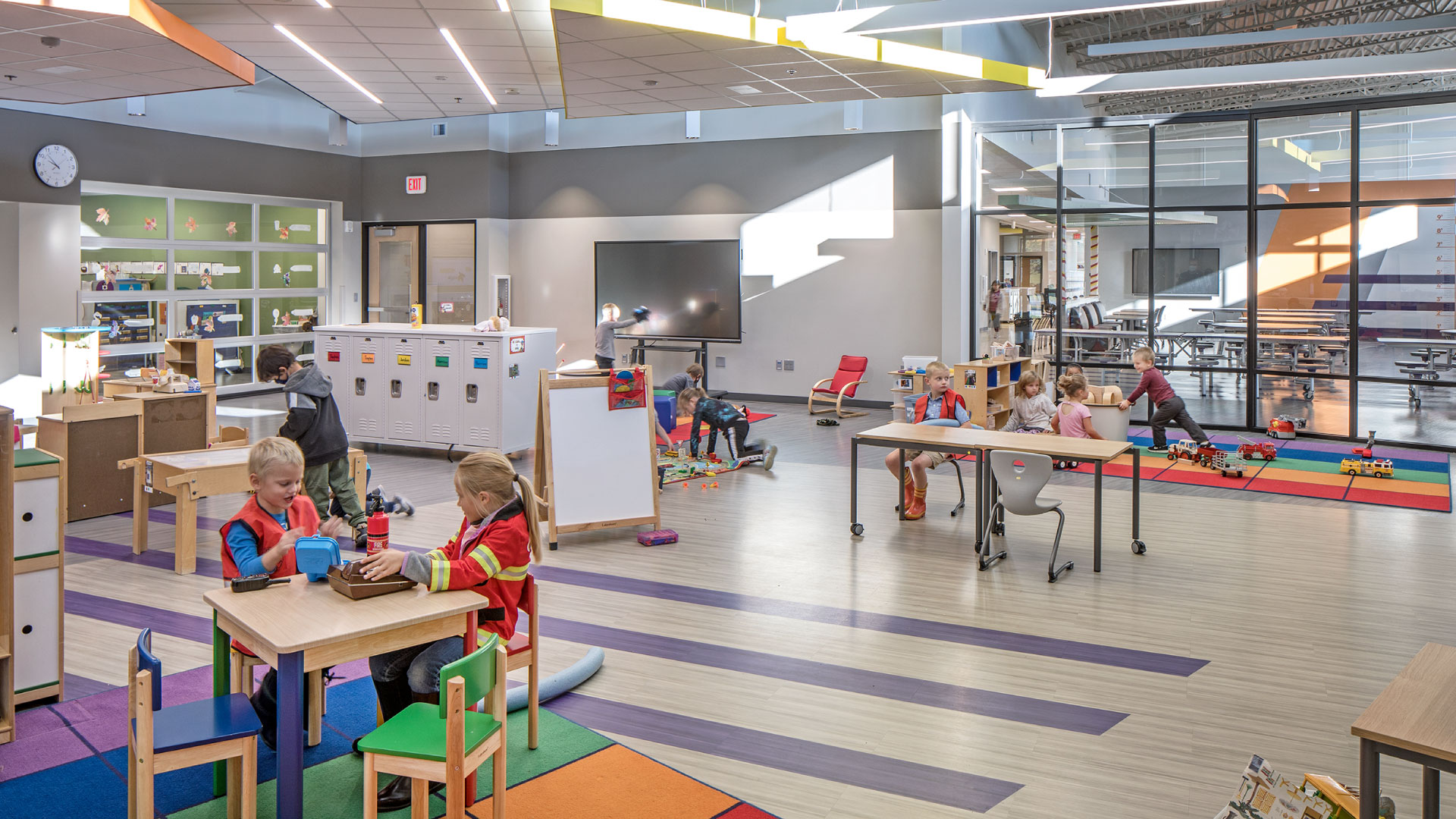 The classroom is a place to learn, grow, and inspire. Students and educators can both benefit from a "fun" learning environment – one that is full of interactive and highly engaging activities. Schools are tasked with providing the very best education to their students and making their time in class equally rewarding. This leads us to the concept of learning zones. Learning zones are spaces within a classroom that allow students and teachers to collaborate, learn and have fun!
What is a Learning Zone?
The term learning zone is pretty general and can be many different things. The idea behind learning zones is to find opportunities to create smaller learning areas within larger classrooms. Previously, learning zones were often designed exclusively for larger groups of ten or more students. Today, group sizes are usually smaller, and technology is a big reason why.
From teamwork and general student collaboration to teacher-led activities, many different types of activities will take place in these zones.
Key Components
Now that we've established a learning zone, the next step is identifying what it should include. Most of the time, furnishing a learning zone depends on the activities that will take place in the space.
It's helpful to look at seating options that can be used for static seating or an active seating arrangement – stools that allow for movement as younger students can't sit still for long. The learning zone can also feature individual student desks facing each other or spread apart at a distance.
Thinking About Space Design
Now that you have a basic understanding of the "what" and "how" of learning zones, what should this space look like? A top priority for learning zones should always be aesthetics. Attractive colors, patterns, and themes can grab students' attention and naturally pull them to the space.
Children are drawn to things that are active and feel individualized. They may, for example, always pick the blue stool to sit on – or whatever color gets their attention. They may even feel a sense of ownership for certain elements within a zone, which adds to levels of engagement. For K-12 projects, the goal is to make vibrant and exciting spaces for students to be active learners, and the design decisions made for learning zones can play a big role in achieving this.
Building a learning zone is a true collaborative effort. The designer's role is to listen to everyone and find ways to bring different ideas together. Ultimately, everyone can agree that learning zones should be welcoming for students, conducive to learning, and fun to spend time in! The unique input from your whole team (and students) is the best way to make a learning zone that benefits everyone!