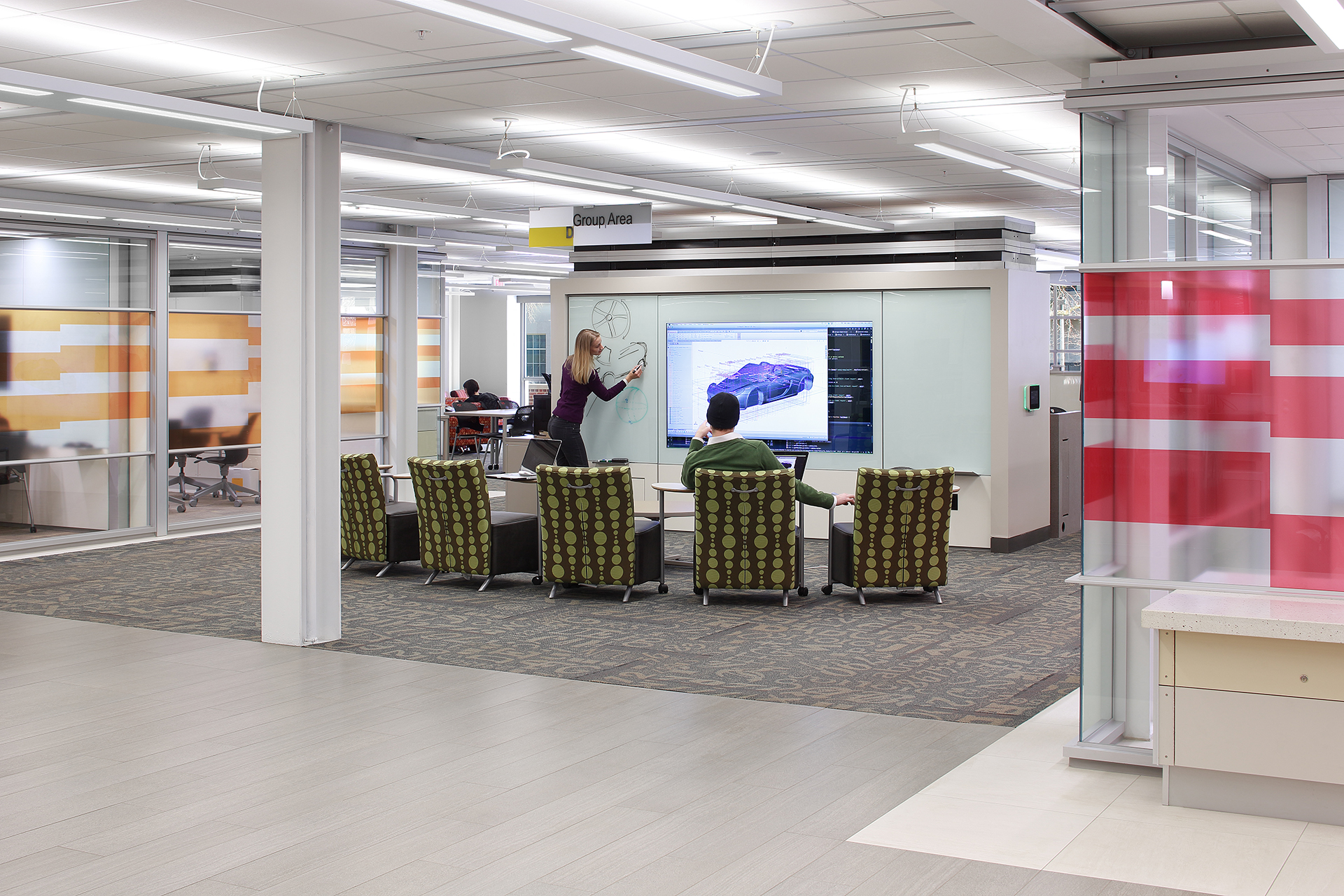 Today's world is light years from the one Steve Jobs inhabited. You hear about the importance of collaboration everywhere. Business, research, and especially higher education. It's the way the world works today. But collaboration is not something you can dictate to people. You can't say "now go and collaborate." Instead the space design has to foster collaboration by embracing several key principals

Opportunities
Collaboration does not usually occur between two people in offices next to each other. When one wants to engage spontaneously, the space needs to create those opportunities. Open seating areas, benches, and stand up work areas create those places to just hang out and interface with fellow students.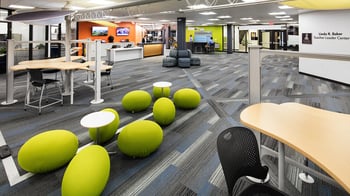 Technology
The access to information is crucial when collaborating. Therefore technology needs to seamlessly support students. Large flat screens and Wi-Fi throughout allow anyone to Google information. Smart boards allow ideas to be easily shared through technology. Also electrical devices everywhere supports all the portable technology such as: smartphones, tablets, and laptops.

Connectedness
Open areas, with the greatest furniture and state-of-the-art technology will not foster collaboration if it is tucked away in a corner of basement or off the beaten path. Some of the greatest collaboration happens when one is just walking by and engages with others. Spaces need to be connected to where the action is, such as: a main entrance, eating areas, lounges or learning centers. Anywhere where people will want to go to see and be seen.
Magic
Just think of places people like to congregate and engage with others. There is always a magical feeling. Think of your favorite coffee shop – soothing colors, comfortable-looking sofas and interesting lighting. The attention to detail creates a place that becomes magical. We all go to Disney because of those magical spaces. That's why they call it "Magic Kingdom."