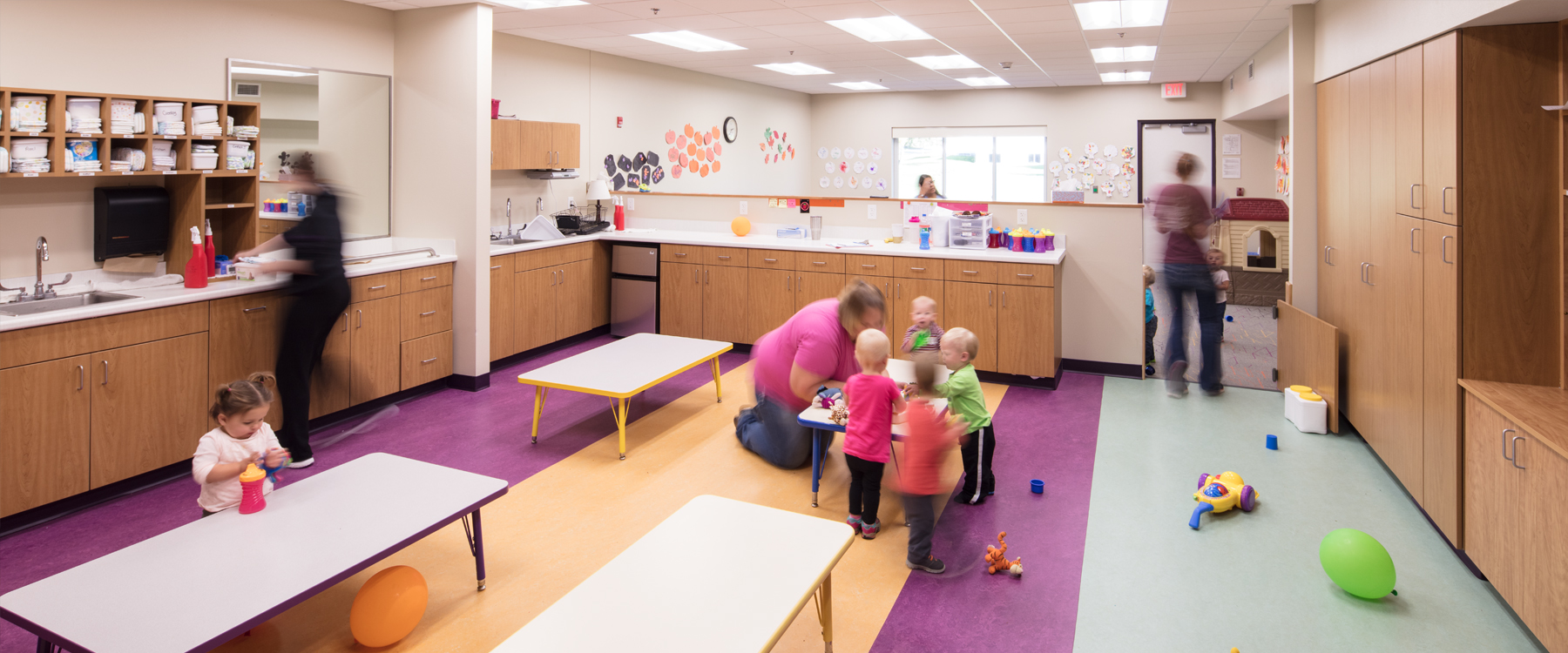 According to the Maryland Child Care Resource Network, more than 65% of workers have at least one young child. Whether a worker is a single parent or half of a dual income family, quality and reliable child care is a top priority among this majority of the population. However, it doesn't come without its obstacles. Ultimately, hospitals will need to consider whether it's worth the large initial investment and ongoing funding. The need for reliable childcare for our essential workers definitely became apparent over the last year. So, is on-site childcare right for your hospital? Let's find out!
Extraordinary Perk Or Potential Disaster?
In addition to the obvious convenience, one of the reasons so many parents prefer this child care option to all others is because it gives them closer access to their children, as well as their children's caretakers. If a problem ever arises, parents can be immediately alerted and brought into the situation. However, hospitals that decide to include on-site daycare face such obstacles as complying with local licensing laws, increased liability for potential child injuries, vetting child care providers, and ensuring there is sufficient space and utilities for the children, among many other considerations. Do you have an appropriate space? Have you considered your furniture, supplies, toys, and materials to make it a safe and engaging space for children? In addition, insurance premiums go up – securing workers' compensation insurance for desk staff is quite different than coverage for a team of physically active child care providers. Employers may also grapple with whether to provide all-day infant and toddler care, which can be more expensive and have more liability than simply providing after-school care for school-age children.
While it may not be easy, the good news is that supporting our working families isn't just the ethical thing to do – it can also make sense financially!
Turnover costs (of losing an employee and training a replacement) include lost productivity while the position is vacant, plus recruitment, relocation, and training time. This can range from 35% of annual salary for a non-managerial employee, to 125% of salary for a manager, to a couple of years' pay for a director or vice president. In the United States, 20%–35% of working mothers who give birth never return to their previous job! This number can be greatly reduced with on-site childcare.
It just so happens that the federal government recognizes the value of on-site child care to both working parents and the economy, and grants a qualified child-care program a yearly tax credit of $150,000. In addition, the government allows a company to deduct 35% of its unrecovered costs from its corporate tax bite!
On-Site Childcare: A Good Investment?
If executed well, yes. On-site childcare is more than just a perk – it's a legitimate investment. JPMorgan Chase Bank has estimated returns of 115% for its child-care program, and global business consultant KPMG found that its clients earned a 125% ROI. Those are some serious numbers! So, if you're willing to put in the investment of time and initial capital, on-site childcare just might be perfect for your hospital!