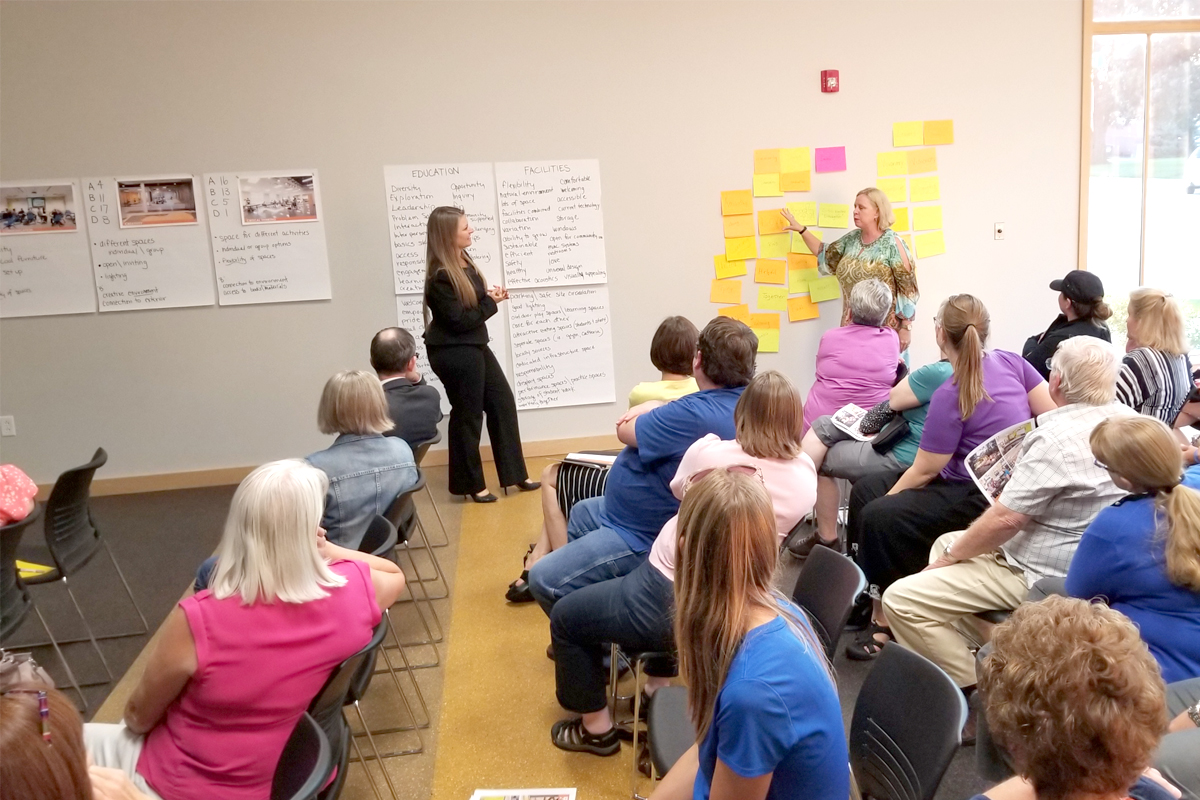 Designing a new school building in the 21st century is a unique process. New schools must be designed to meet an increasingly expansive range of goals. For a school to be successful, architecture firms need to know the full story. This includes getting the input, vision, and support of the community within a specified budget. This isn't easy.
The Landscape is Changing
The research of child development and the widespread adoption of new technologies have both dramatically altered the approach to curriculum as well as teaching. Shifts in our culture, laws, economies, is putting immense pressure on districts with aging facilities. This is why so many schools are desperate to find solutions to facilitate the demands of modern programs. But add to that Special Ed, ESL, and small group learning that are all becoming staples in school programming, and the stress on older facilities is becoming unbearable. They simply can't handle the demands of new programming. In addition, cities continue to suffer from tightly controlled resources for public gathering spaces, voting, meeting space for community groups, and recreation. When resources do finally become available to renovate or build a new school, these program elements often need to be considered as part of the design process. The Architects at CMBA are listening intently to gain input from teachers, administrators, parents, students, and community members. We intend to use everything we learn to develop buildings that meet the goals and expectations of all involved. This ensures that each school we design remains a valuable resource for the community for decades into the future.
understanding the needs of modern schools
Step one is to look at a school's learning objectives. Objectives often include: critical thinking and problem-solving; emotional intelligence and social learning; flexibility, initiative; constructive communication, and more. Curriculums are then crafted around these objectives, which then serves to inform a school's architecture and design. When a new school is built or a current one renovated, its success can be measured by how effectively the building meets the needs of the school and the community. CMBA's approach ensures that the expectations of all involved are incorporated into the project's design, creating the best chance for a successful school building that will serve the community well into the future.