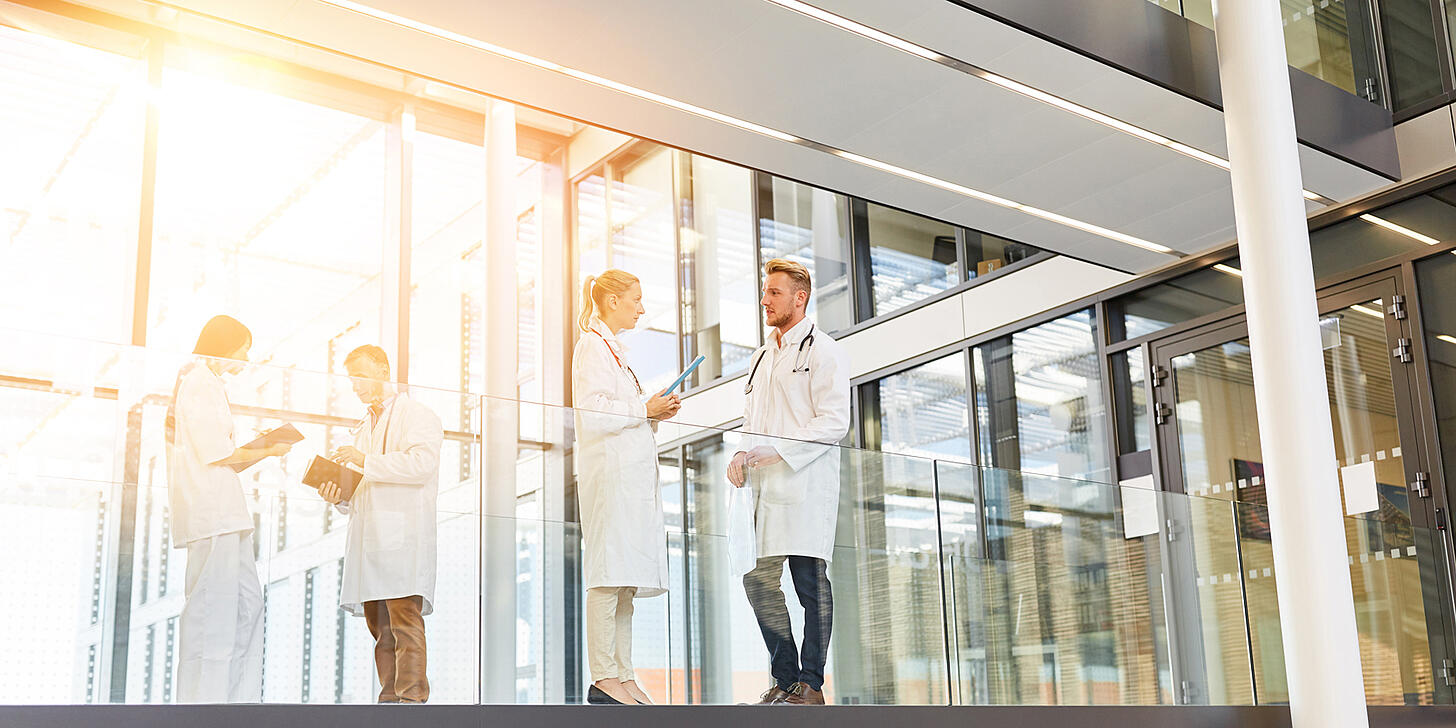 Healthcare faces an epidemic of stressed and burned-out staff–something we've discussed before on our blog. But today we'll take a look at this problem in light of recent changes in corporate America. Their shift to customizable workplaces which popularized sit-to-stand desks, focus rooms, and collaboration lounges can be adapted to healthcare. Empowering staff to tailor their environment for their specific work style.
Offering Better Amenities
Staff are not simply limited by the nature of their work. The restrictions of infection control also present key limitations. Because of this, staff amenities in healthcare must become more integrated within the built environment than flashy perks like ping-pong tables or private fitness rooms that are commonplace in some corporate settings. It's not that there's anything wrong with those things. But for nurses who are often more concerned about where they will store their water bottles for easy access, amenities that afford convenience, caring and comfort are often more important.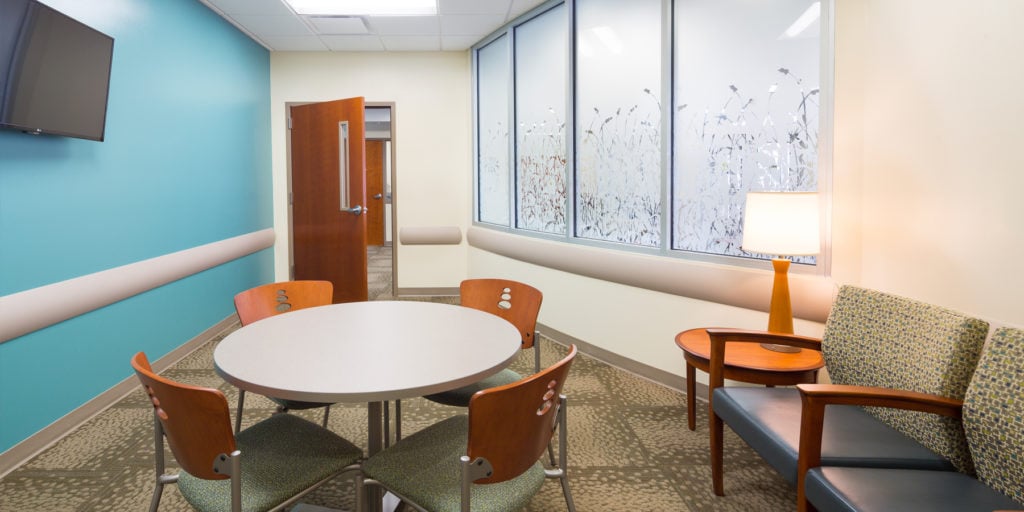 Creating a Residential Feel
Residential trends have made their way into patient waiting rooms bringing additional comfort and a sense of calm. But staff spaces are often overlooked as opportunities to incorporate similar designs. For example, porcelain and vinyl flooring designed to look like wood can replicate the sensory effect of a warmer, familiar, and more residential space.
Additionally, finishes such as colorful fabrics, wall coverings, or images of the outdoors help create peaceful, welcoming staff spaces. While these seem like little things, they really can have an impact.
Building Collaboration
Asking questions to the human resources department or your facility's relationship manager during the design process may not be your top priority. But their answers could bring valuable information to the table when considering staff spaces. We believe that a key part of understanding what people need is to listen. And these professionals can generate insights and discoveries that reveal nuances of an organization's values and actionable steps that can give shape to a more human design.
Collaborating with these key voices to vet ideas and curate solutions can provide important context and lead to viable and sustainable solutions.
A Powerful Opportunity
Healthcare design currently has a powerful opportunity to modify key drivers from the corporate world in response to physical and psychological demands from staff. Although few corporate trends can be perfectly translated into a healthcare setting, many of the principles translate very cleanly.
But what do you think? Would you consider incorporating elements from the corporate world into your healthcare facility?