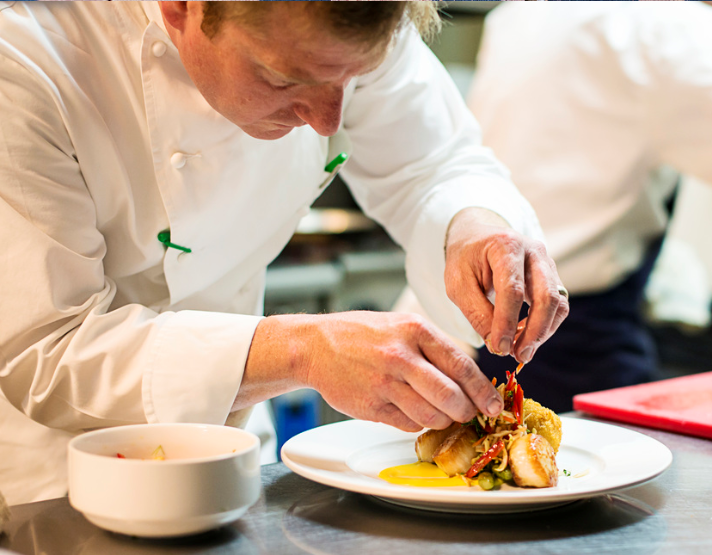 I remember growing up as a kid from the Chicago suburbs and working at a vegetable farm. The local economy sustained those farms. More and more you see reference to local food sources on restaurant menus. For local farms to be sustainable it takes the support of restaurants. Lynn Pritchard, owner of Table 128 Bistro fully embraces that relationship. He started by contacting three to four farms and found the local farmers knew each other. You need potatoes, someone knew someone who grew potatoes. What has Lynn learned being more sustainable in his restaurant?
Local farmers operate very sustainably and are thinking of how to improve soil quality with every planting.
The rotational crop such as cowpeas or other legumes needs to be embraced. In Asia when the rice fields are drained, buckwheat is planted to enrich the soil and made into ramen noodles.
Farmers are very interested to provide product because small boutique farms such as Central Iowa Organics need to develop an income stream. What they grow is not a commodity they take to the local grain elevator.
The menu has to be flexible and adapt to what's available. Restaurants need to be nimble and print revised menus as needed.
Customers need to consider everything in a plant or animal and not just the tenderloin. Our diet needs to also consider the shank or roast.
The cost to obtain high quality food is usually more than mass produced non-organic. Lynn believes the higher cost for quality food results in lower healthcare costs down the line.
After all, we are what we eat.
Let me know of restaurants you have found to sustain local farmers. Email me at smith.r@cmba-rebuild.flywheelsites.com