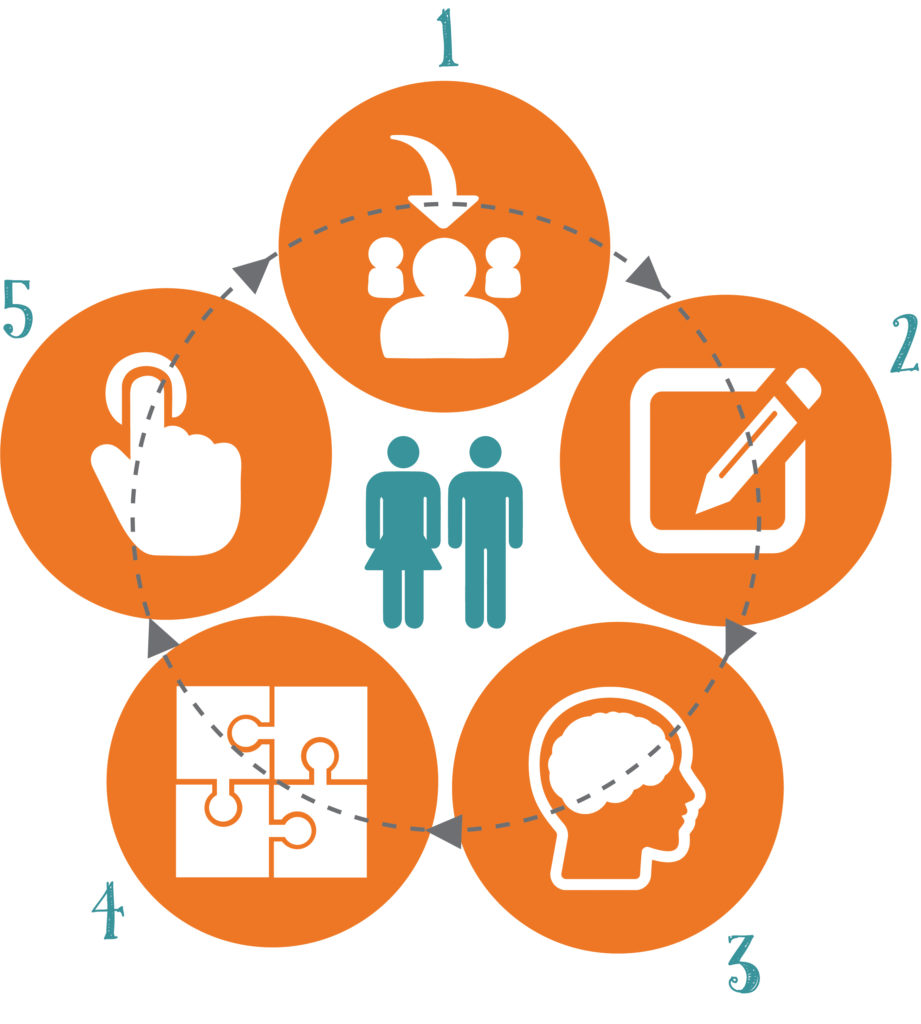 Isn't that what everyone wants for their hospital or clinic? For the experiences created for patients and their families to be remarkable? So remarkable that visitors to your facilities can't help but talk about you to their friends and family. We're certainly not saying that isn't already happening, just something we continually strive for when planning and designing healthcare spaces. There are typically 5 key steps that we use to map out a user's journey: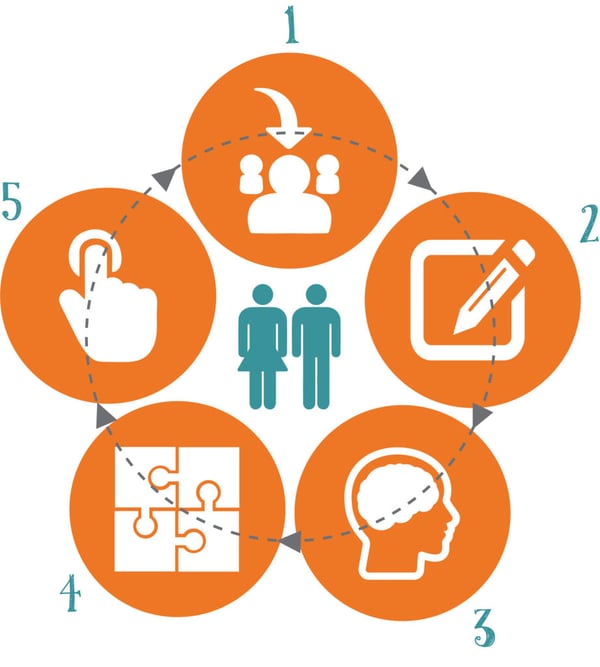 Step 1 – Specific User(s) to Map
The first step is to select specific users to map. This selection process will vary by type and size of the project, but typically includes possible patients who might visit (children versus adults, English speaking versus non-English speaking, etc), as well as additional users like nurses, physicians, volunteers and visitors. It is critical to make sure you're looking at the design from all angles to ensure the needs of ALL users are being met.
Step 2 – User's Step-by-Step Experience
Once you've developed your list of users, you then begin to map out each user's step-by-step experience. The key to this step is to explore the different ways a user might arrive (car, bus, drop-off), what entrance do they arrive at, how do they find their way around (signage, reception desk), are they being transferred to another department – be sure to map the experiences from each user type's point of view.
Step 3 – Touch Points & Systems
The third step is to map the touch points encountered and systems that support each user's experience. In your hospital, this could include the different technologies and devices encountered. It would also include food service traffic, patient flow and clean & soiled supplies. This mapping step needs to consider a lot of factors to ensure a remarkable facility, such as: patient privacy, safety and security; infection control; expansion, flexibility and adaptability; and surge conditions in case of emergencies or population growth.
Step 4 – User Attitudes & Needs
Step four is adding the user attitudes and needs. This step can lead to revisiting previous steps. This is normal, and you need to approach this process as any other design process – a constant cycle of review and adjustment. In this step, you need to truly put yourself in each user's shoes, and ensure the design addresses their needs and concerns. Your hospital's design needs to answer the questions the user has in their head:
What are they seeing at each step? Look at the context they're in.
What are their expectations of functionality of the space or components of the design?
What is their emotional state at each step? Are they nervous, distracted, excited?
Is the user tech savvy? Are they comfortable with devices?
Is there effective wayfinding or a clearly defined path?
Step 5 – Problems & Opportunities
The final step is to identify any problems or opportunities and prioritize them in the order of importance. Inevitably, the design won't be able to address everything you find. Some solutions will conflict with others or create new issues, so it's important to review the findings with the entire project team and determine which factors are most important to your visions and goals for the facility.