Trends are indicating that we will see a gradual decline (from 2010 to 2030) in the number of high school students graduating in the Midwest, specifically in Iowa. This makes the race for students at the collegiate level even more competitive. Projects are aimed at attracting a greater share of those students and attracting students, who in the past, did not opt for higher education. What are some of the main "ingredients" used in projects to create a lasting impression when recruiting? What will make you top of mind?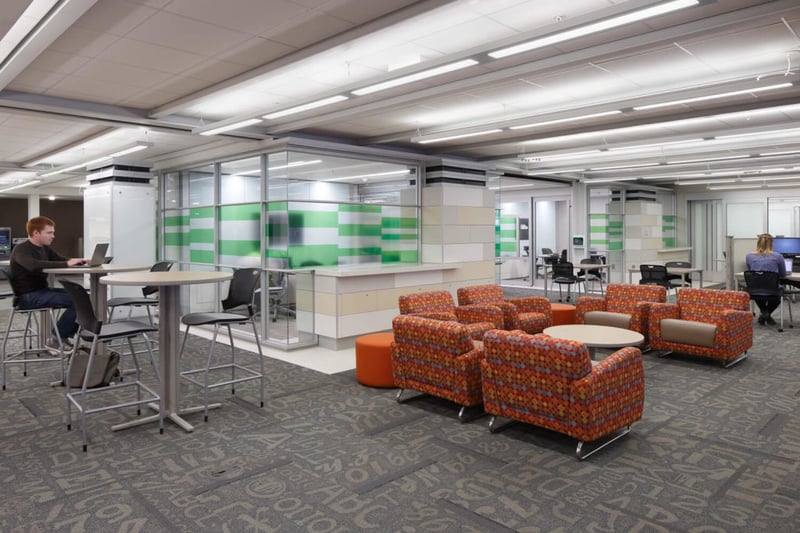 Social Engagements
Social spaces need to solicit multiple opportunities for students to engage, or not engage, with others. A shy student can walk in to a social setting and have a place to be part of the group, yet view from a distance. The gregarious student can hang out with many. All need to be made comfortable in a space where "one size does not fit all."
Technology
Today's students expect anything, anywhere, 24/7 when it comes to interconnectivity. Cell phones should work in social spaces, stairwells and even the elevator. Wi-Fi throughout the building, especially in social spaces, is a must. Don't forget bandwidth – you need enough so everyone can surf and stream live. If not, it won't matter what you have created if 50 can't surf at the same time.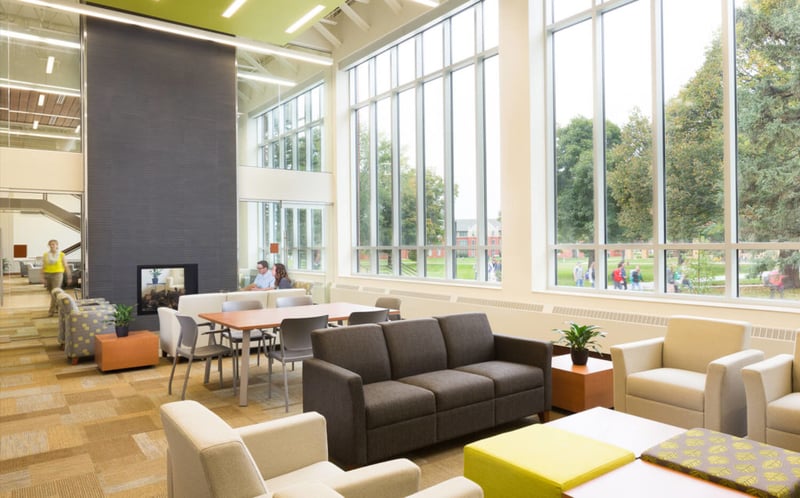 Contemporary & Hip
What kind of places do students frequent? Starbucks, Apple store and breweries. Those are not frumpy spaces – so absolutely no painted concrete block or dark paneling. Bright colors and the industrial look are in.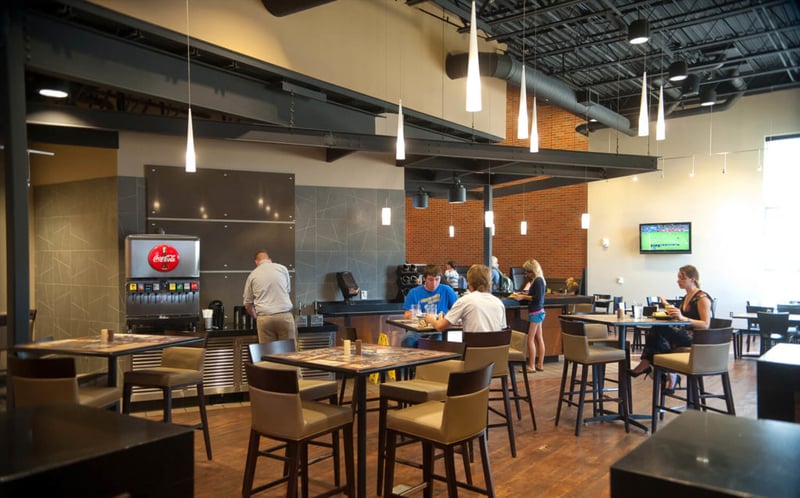 food
Whole Foods is experimenting with small eating areas scattered throughout the store. Nothing like food says, "let's hang out together for a while." The dining area at South Dakota State University offers everything from a panini to a latte. Let's face it, vending machines are old school when you are used to a barista making your coffee.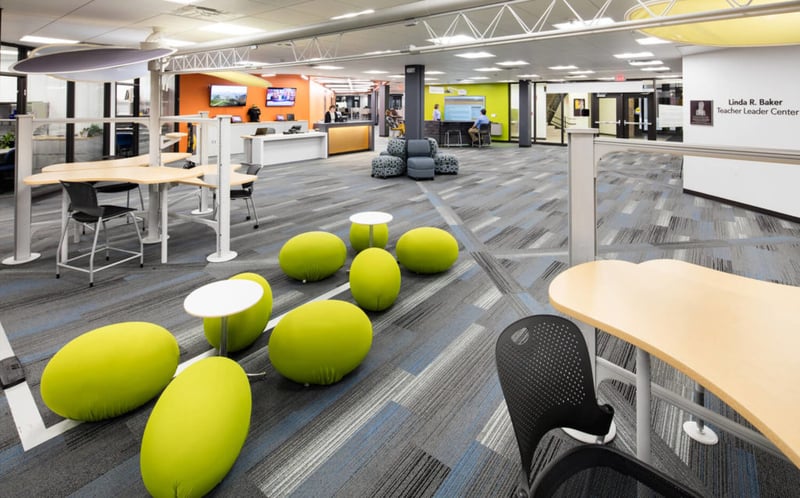 Take It Home Baby!
All the attention to creating that memorable space can fall short if the old furniture is used. It's what students touch and remember. Institutional sofas, with wood frames and lackluster fabric, are a thing of the past. Brightly colored "eggs" to sit on provides that edgy look.