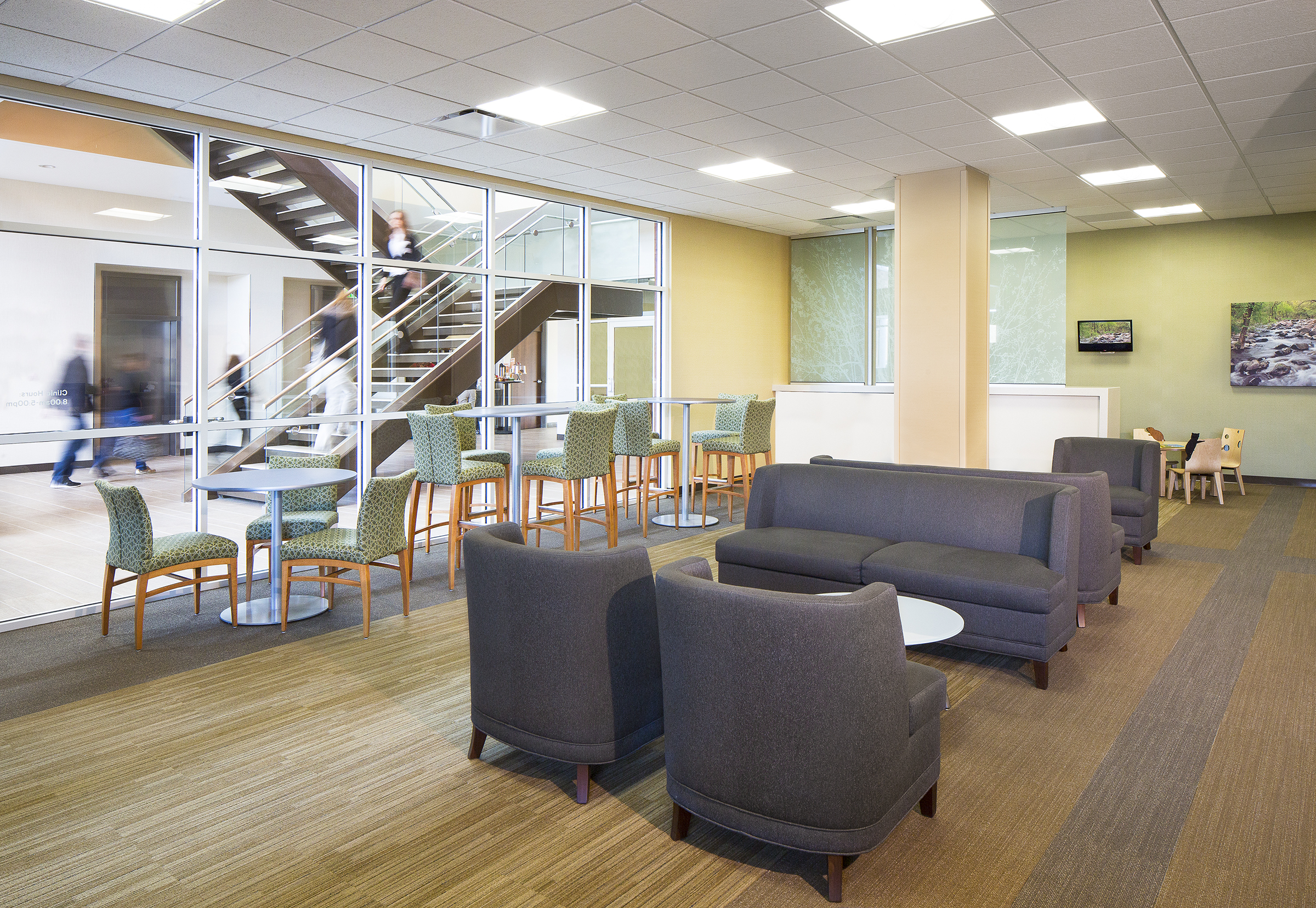 Modern hospital environments are constantly increasing in complexity. Perfect hospital designs provide a multitude of different functions for a long list of users, with the purpose of providing an ideal healthcare experience for everyone. Despite this complexity, we will attempt to cover a few design elements that have the potential to transform the healthcare environment for the better!
Facilitating A Smooth Patient Discharge
When thinking about how a patient should feel throughout discharge, one word comes to mind: dignity. Patients should feel dignified, not uncomfortable, or embarrassed. Hospital designs should always provide patients with a dignified exit when leaving your hospital. Every hospital needs a smooth, private exit path, distinctly different from the main entrance. This not only provides the departing patient a more dignified departure but can calm nerves for new patients entering the hospital.
Give People More Choices
Personalization goes a very long way in creating an excellent patient experience. It also helps patients and their families have a better visit – which could be linked to better outcomes. There are so many different ways for patients to personalize their experience – from changing the room color or lighting; to selecting a group, semi-private or fully-private room for certain treatments; or providing them a choice in the selection of music or art. When patients are offered the ability to choose, it provides a feeling of control over their visit and their care.
Healthier Designs for Healthier Patients
Hospitals are places for healing and the building itself should participate in that. We can do this by providing clean air and offering access to outside experiences with operable windows or terraces. These are all examples of healthier buildings.
Versatile Healing Environments
When considering separation of space in a new healthcare facility, simply separating experience areas from service areas isn't enough. Designs must provide a circulation and planning diagram that allows the separation of goods and services from patients and their families, both vertically and horizontally. There are varying degrees to this separation and many influential criteria. For example, adding service and patient transport elevators centered in the patient wing instead of at the end of the units decreases the amount of crossover between patients and services.
Pleasant Clinical Environment
Everybody benefits from a well-designed space. While it is tempting to focus only on optimizing the design of public-facing waiting rooms, clinical areas need just as much of your focus. Imaging suites, procedure rooms and more benefit greatly from natural light and positive distractions. These areas are critical in creating a calming and healing environment.
Design Makes a Difference
As designers, we pay attention to all these design variables to create positive reactions for everyone within a hospital. Interested in learning more about how CMBA architects can help you design healthcare spaces that make a real difference? Click here!