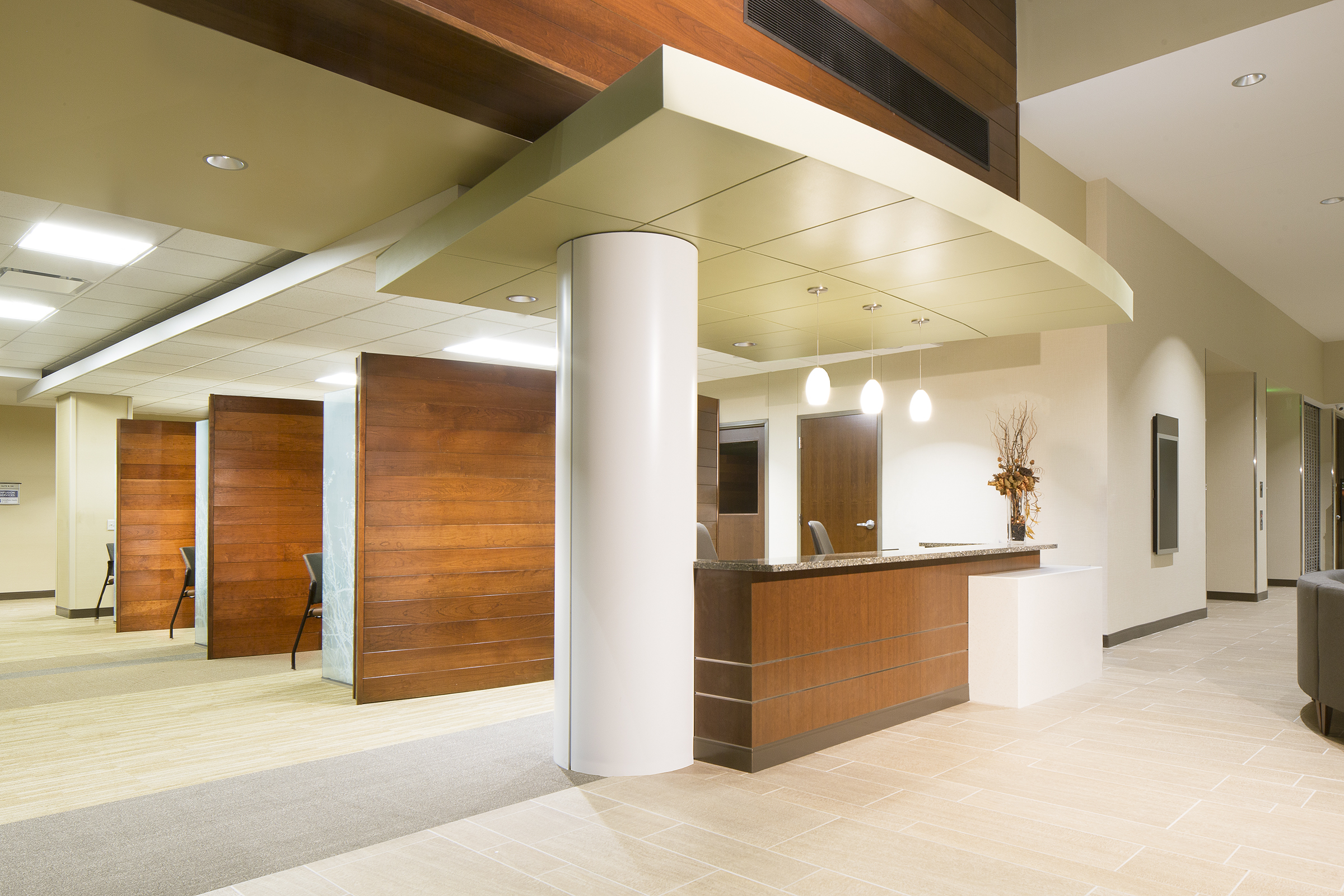 The landscape of healthcare design isn't what it used to be. What has remained the same, however, is our deep love for people and our understanding of the ways in which people are using their spaces. From a high level, this is how we can design refreshing, impactful spaces for everyone who encounters your healthcare facility; we maintain a human-centric perspective that allows us to stay ahead of the curve.
Our Difference
Our forward-thinking design philosophy is at the core of what makes CMBA unique and relevant. We embody a people-first mentality that allows us to deliver on our promise of excellence. This way of thinking about design begins with you, your vision, your people and extends to the finished product. It's important that we understand where you are coming from and what you need from a human perspective. This gives us vital context to how new healthcare trends could be implemented for your facility.
Our Team
Our staff is about as diverse as the buildings we design – one of our greatest assets! Our team brings a range of ages, interests, backgrounds and creative skills to each project. When we collaborate and work together, amazing things happen. We believe that giving people the freedom, flexibility and space to create and innovate is invaluable as an architecture firm. When you put your people first, incredible design solutions emerge. Because of this, we've designed our culture around the freedom to collaborate and express ideas. This affects our clients' experience and certainly makes itself visible in your finished projects. Our deep love of architecture is truly contagious!
People Come First at CMBA
Our core approach to healthcare is to focus on designs that directly improve the experience for both patients and staff while working in harmony with your values. By focusing on people throughout the design process, we're able to find unique design solutions that others may overlook. Interested in learning more about CMBA? Click here!